It has never been out of style. If anything, it has become an even bigger trend in recent years. Fall weather calls for a wool sweater! In Norway, wool sweaters are all around and ANYTHING BUT an unauthentic tourist souvenir for those who visit. 
We at Mall of Norway are closely following what Norwegians wear this fall and are sharing our top finds on how to style the all-time favourite wool sweater. 
Colors and patterns
Today´s fashion offers the right wool sweater for every taste. Norwegian knit design has experienced a color and pattern revolution that adds to traditionally minimalist styles. Let´s dive into the full palette of Norwegian sweater design and how to find the right one for you. 
Old regional patterns like the Setesdal pattern or the Selburose pattern are today timeless classics worldwide. These patterns often appear in more subtle colors than modern ones. Plant-based dyes were used for these designs in the past and still today, Norwegian wool sweaters often impress in natural blues, reds, greys, and cream. Two colored wool sweaters, like the Islender represents the Norwegian minimalist style and is a save choice for a classic Norwegian look.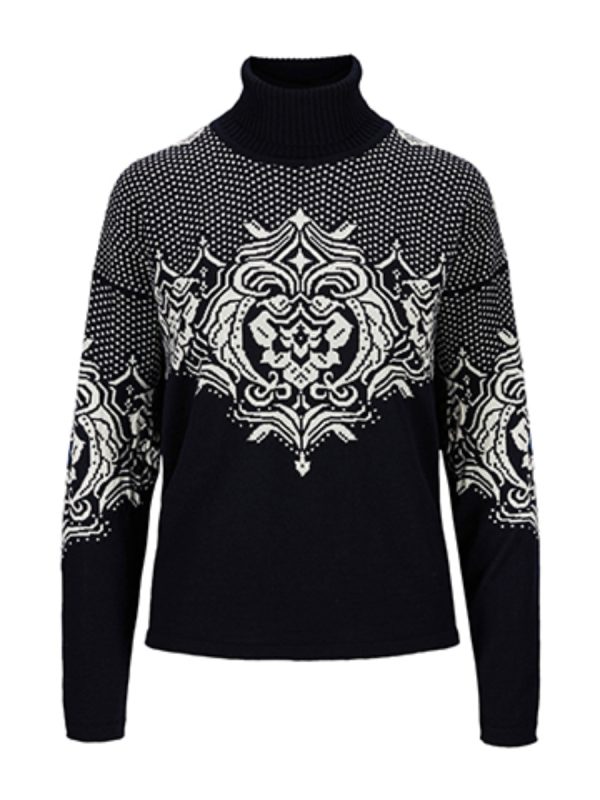 2.999,00 kr
Maybe the most iconic Norwegian knit pattern is the Marius sweater pattern designed by Unn Søiland Dale in 1953. Inspired by the traditional Setesdal pattern, the Marius sweater is known for its bright blue, red and white colors, the colors of the Norwegian Flag. Sweaters in these colors are often worn in combination with white, since the colors of the Marius sweater are so iconic and it's an eyecatcher without much else needed. 
From the 80s on, wool sweaters have become a playground for colors and patterns. The modern Norwegian knit design is probably best represented by the bright color combinations of Oleana. Their color and pattern work are playful, but tasteful, and we say, "go for it". An adventurous sweater design brightens up the short and dark days of fall and winter.  
Tip 1: Traditional or modern, minimalist or adventurous, we encourage you to take a look at what Norwegian knit design offers and find the perfect piece(s) for you! 
The perfect layer
Norwegian sweater designs stay en vogue because of their classic, timeless look and their versatility. They have evolved from outdoor gear to everyday fashion. This fall season they appear not just on hiking trails and mountain tops, but at the office, restaurants and as lounge wear at home. Wool is a breathing fabric that provides comfortable body temperature wherever you are, and whatever you do. 
Indoors
When worn indoors, a knitted sweater obviously doesn´t need a lot of layering, as it provides a comfortable warmth all by itself. It is most common, and definitely a good choice, to wear a regular t-shirt or top underneath. A subtle blouse or button-down shirt in a contrast color will also complement the sweater in a great way.
Tip 2: As a rule of thumb, we recommend combining a knit sweater with clothes and accessories that emphasize its bulky, unique shape and natural fabric. 
Outdoors
We invite you to think of the wool sweater as a substitute for a thin fall jacket. When it´s not raining outside, a thick wool sweater forms your top layer, which spares you taking on and off layers during quick fall weather changes. Wool provides comfortable insulation. It keeps you warm when it is cold outside and supplies sufficient airflow when temperatures rise. Depending on the temperatures and your personal feeling of comfortable warmth, you should wear different layers underneath (e.g., woolen underwear, t-shirt).  
In case of rain and wind, we recommend a thin rain and windproof jacket on top of your wool sweater. But even if your woolen layers get wet, you won´t feel cold. Woolen fabric has a wicking effect, which means that it transports moisture away from the body. So, while you are protected from the harsh fall winds and rain, you will not feel humid under all the layers. 

Tip 3: However you decide to layer up on your fall trip, make sure that your skin is always in direct contact with a layer of wool. That way you will stay warm and dry during any fall adventure!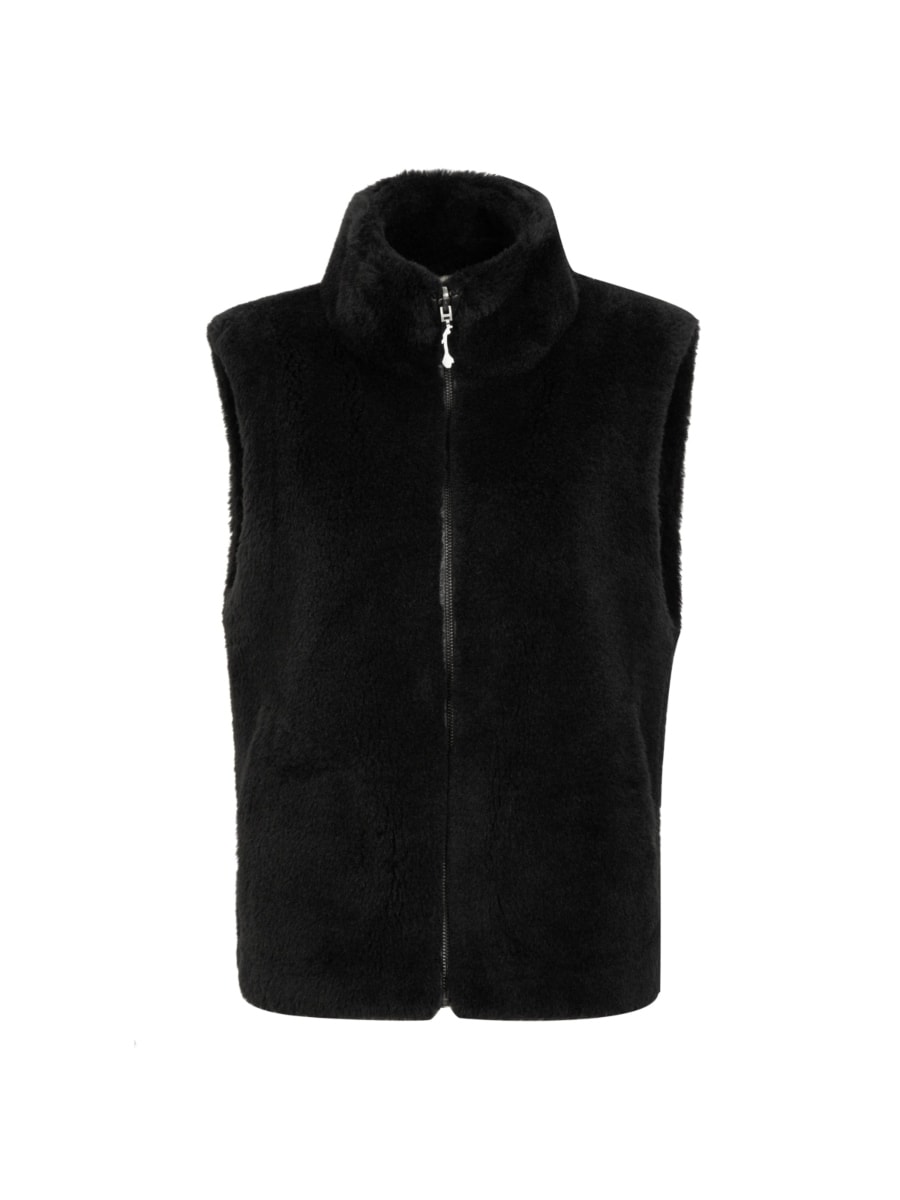 2.500,00 kr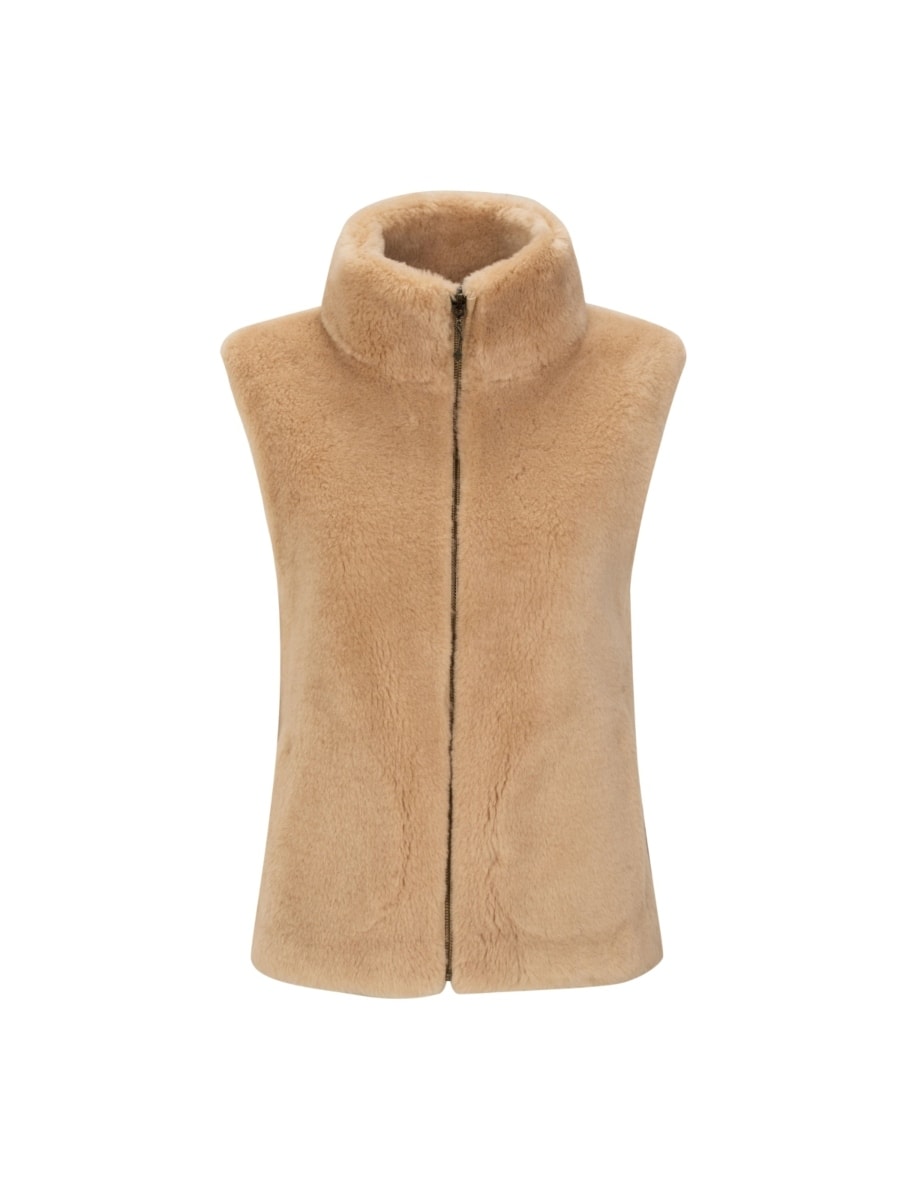 2.500,00 kr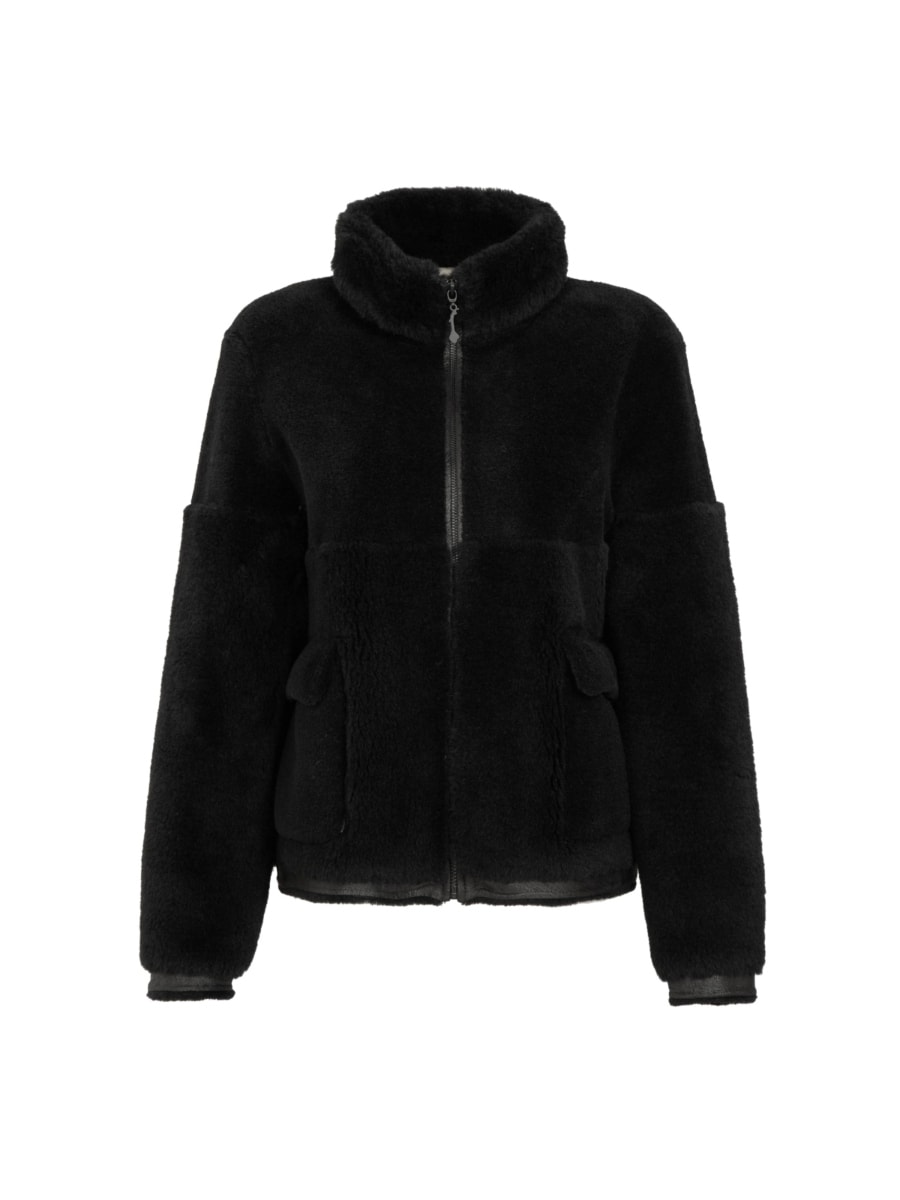 3.000,00 kr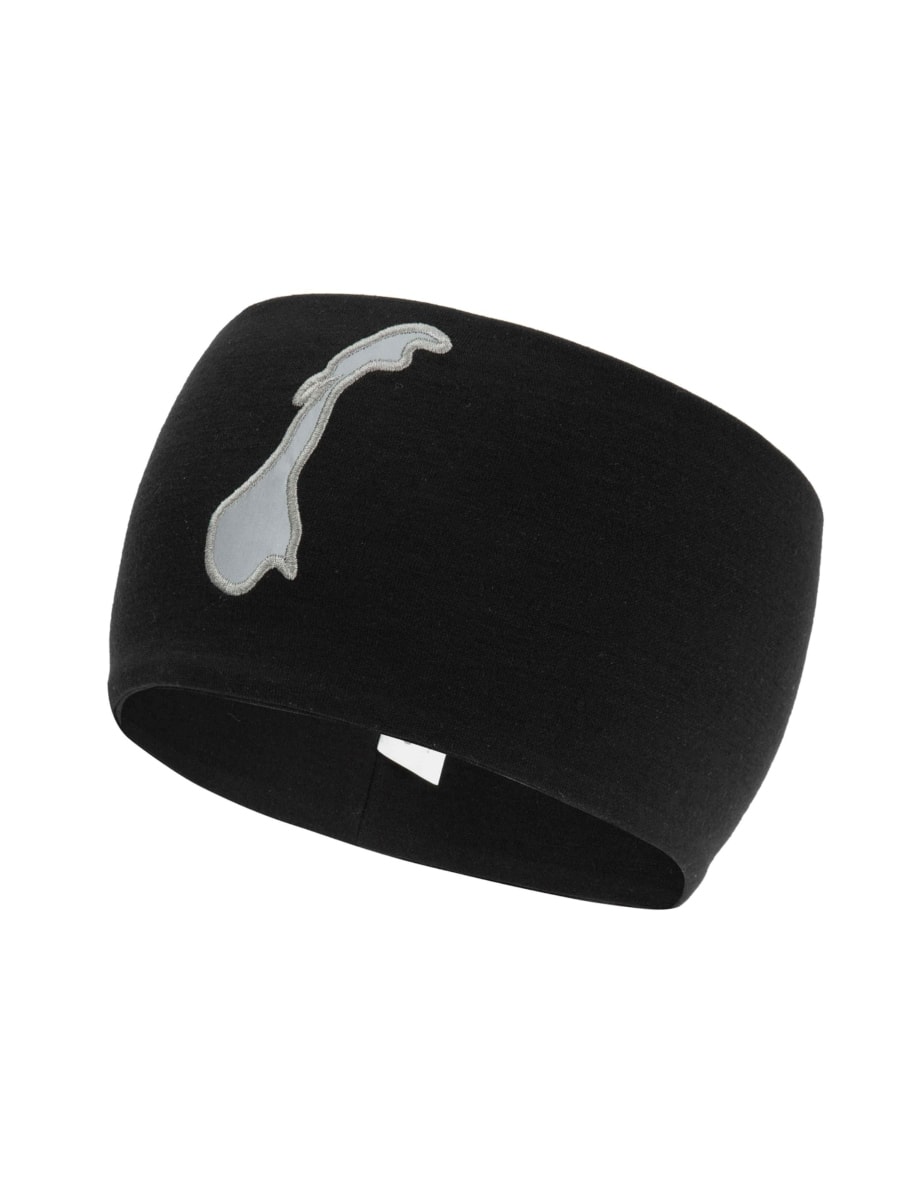 300,00 kr
From the neck down
If these aren´t enough sweater choices for you, here are some more. The neck of a woolen sweater is something to think about. Our advice is to consider if you are planning to wear the sweater mostly as a top layer or under a jacket. A turtleneck gives you the possibility to show off your sweater, even when it is covered by another layer. A round neckline offers space for a blouse or shirt collar, or jewelry. 
But in the end, the neckline is really a question of personal preference. From low round cut out to pulled-up turtleneck, in Norway, all necklines have their advocates.  
Tip 4: Pick the neckline you are most comfortable with. We hope you will wear your Norwegian sweater often and with joy. A comfortable fit around the neck is imperative for that!  
Just like the neckline, the general fit of a woolen sweater offers you room for creativity. We have seen a lot of oversized sweaters in previous years. This season this trend will continue and the oversized sweater, like grandpa jackets, combined with tight or straight cut jeans will be a fashionable look for men and women. A little life hack for women can be to shop in the men´s department for a loose fit sweater.  
Tip 5: Loose fit is a fun fashion trend for casual looks. For a sweater we recommend a good fit. Wearing the wool close to your body provides you with the garment´s full benefits. 
Jeans, tights, or slacks? 
The choice of bottoms for your Norwegian sweater defines the way your style is perceived by people around you. We have mentioned the combination with jeans. Dressed like that, you are good to go for a coffee with friends, the next work presentation, or a stroll in the park. A shorter skirt is also a great bottom for your favorite knit sweater. To fit right into Norwegian hiking and daytrip culture, you can combine your sweater with sport tights or hiking pants. 
Tip 6: When choosing your bottoms, only worry about the purpose of your outfit. A knit sweater cuts a fine figure in any combination. 
We love the wool sweater in all its facets. That is why you find the most iconic Norwegian sweater designs at Mall of Norway.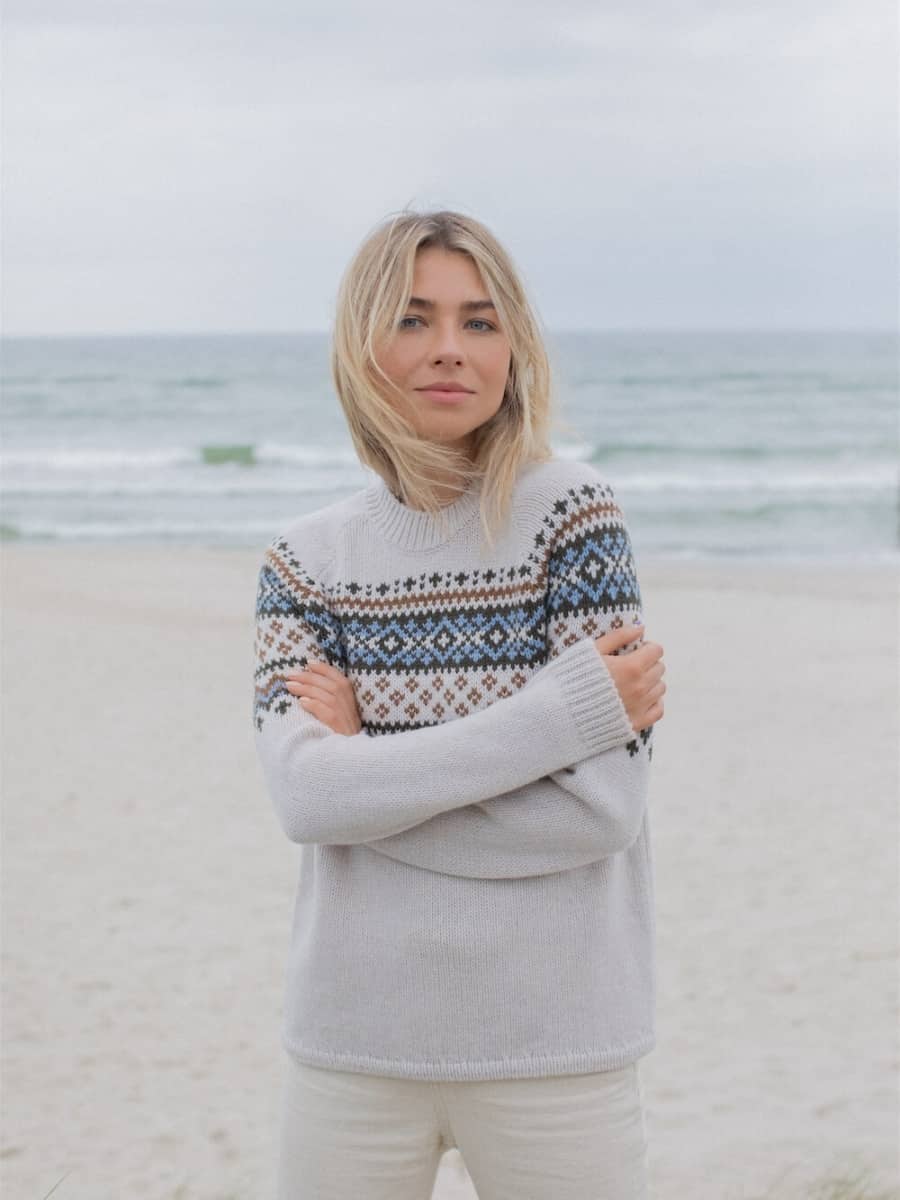 2.599,00 kr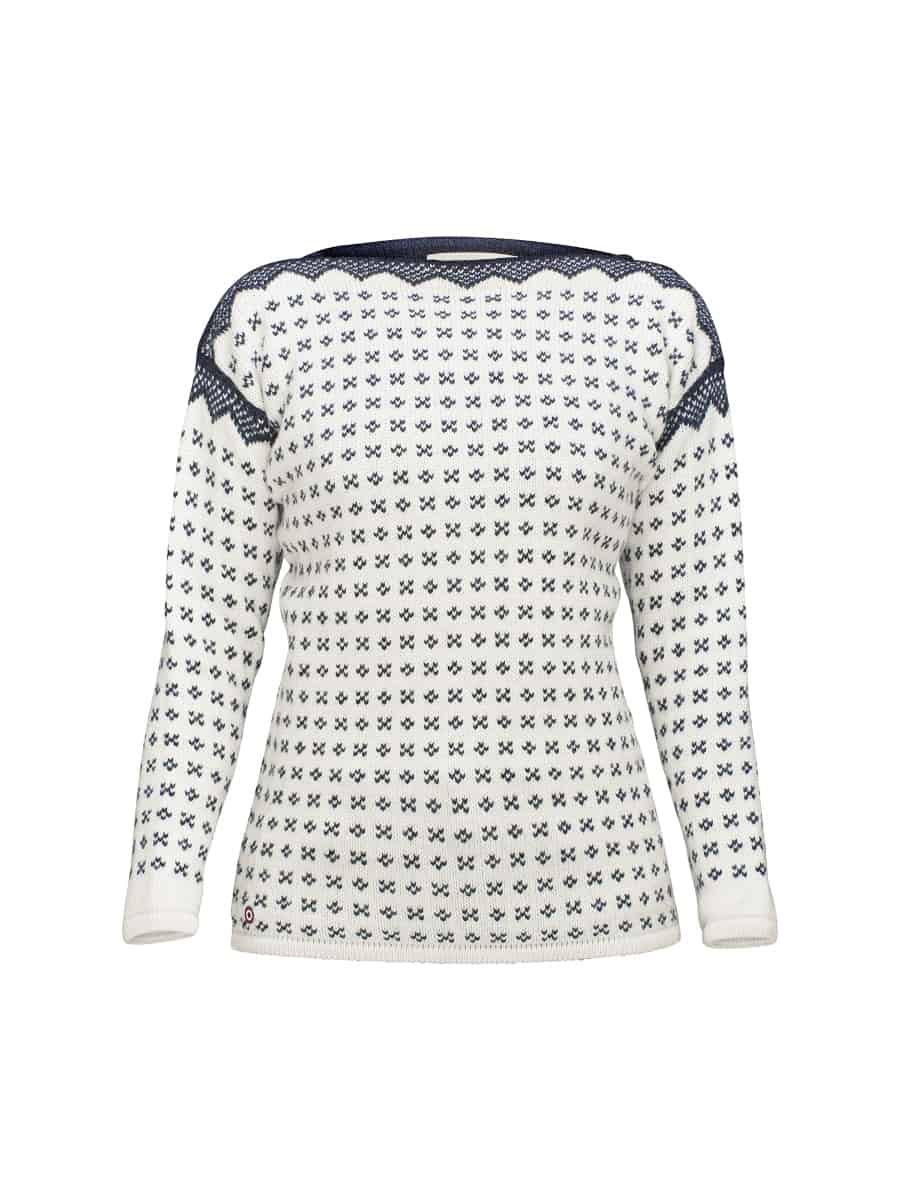 4.000,00 kr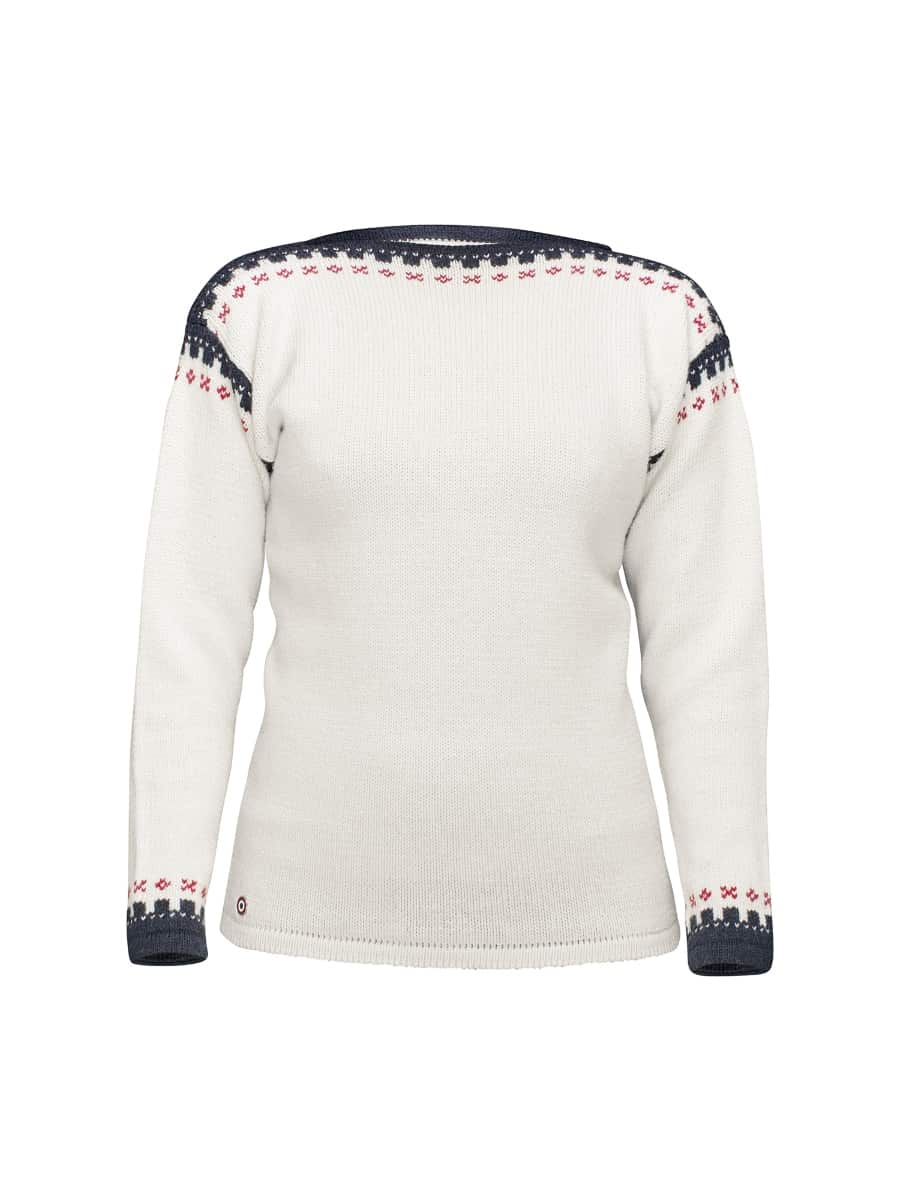 4.000,00 kr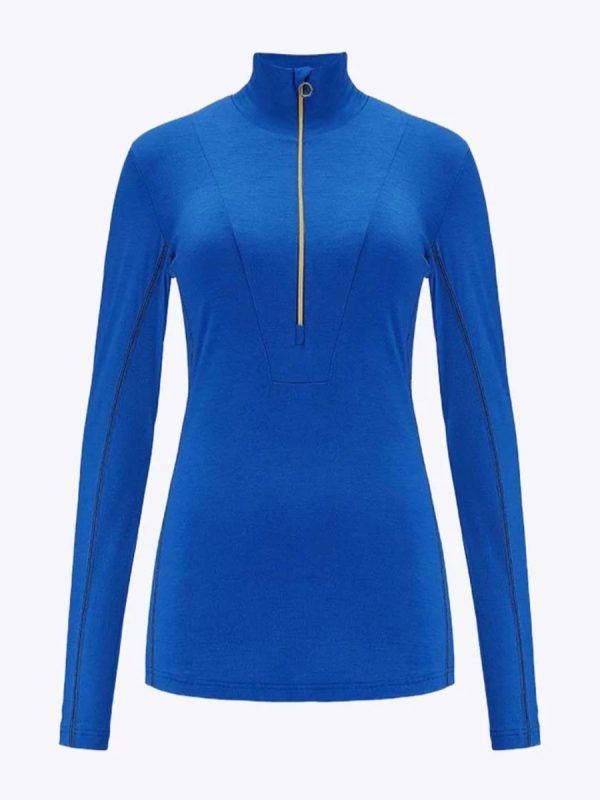 1.499,00 kr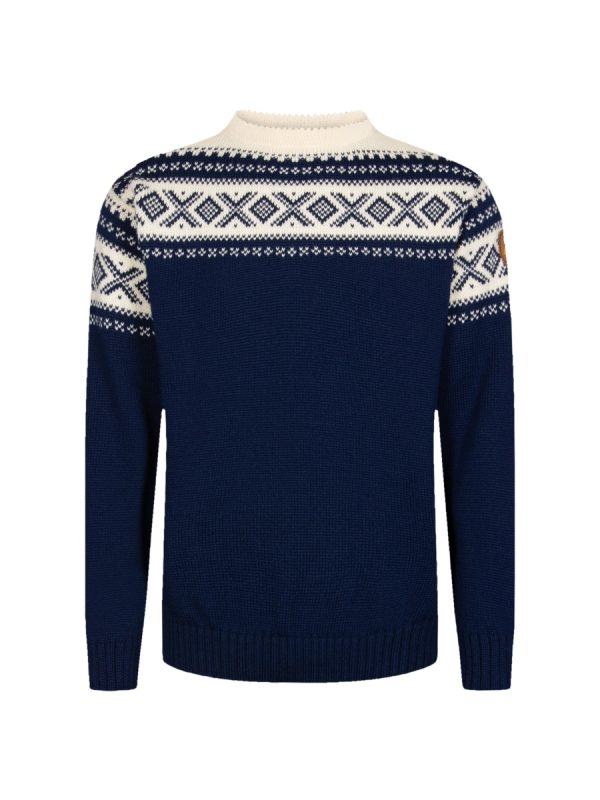 2.799,00 kr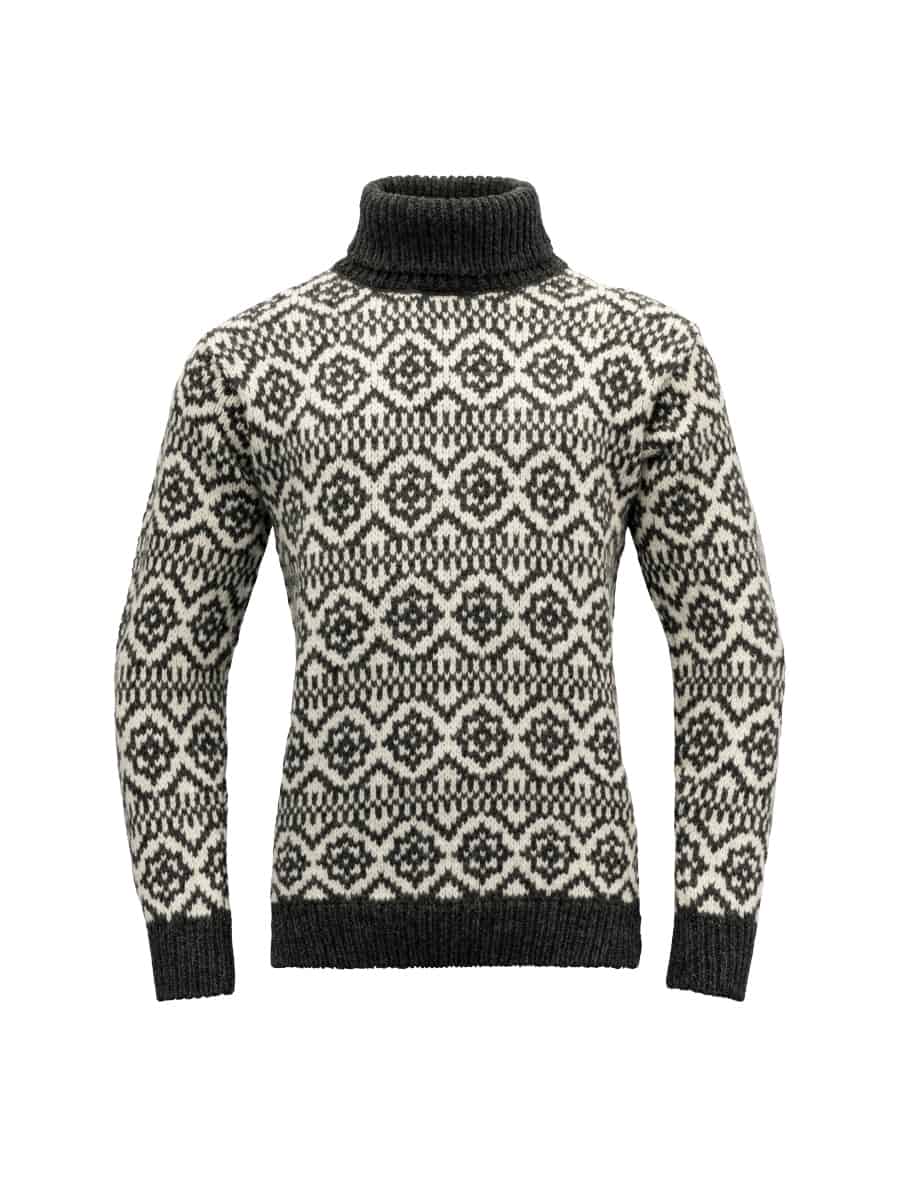 1.999,00 kr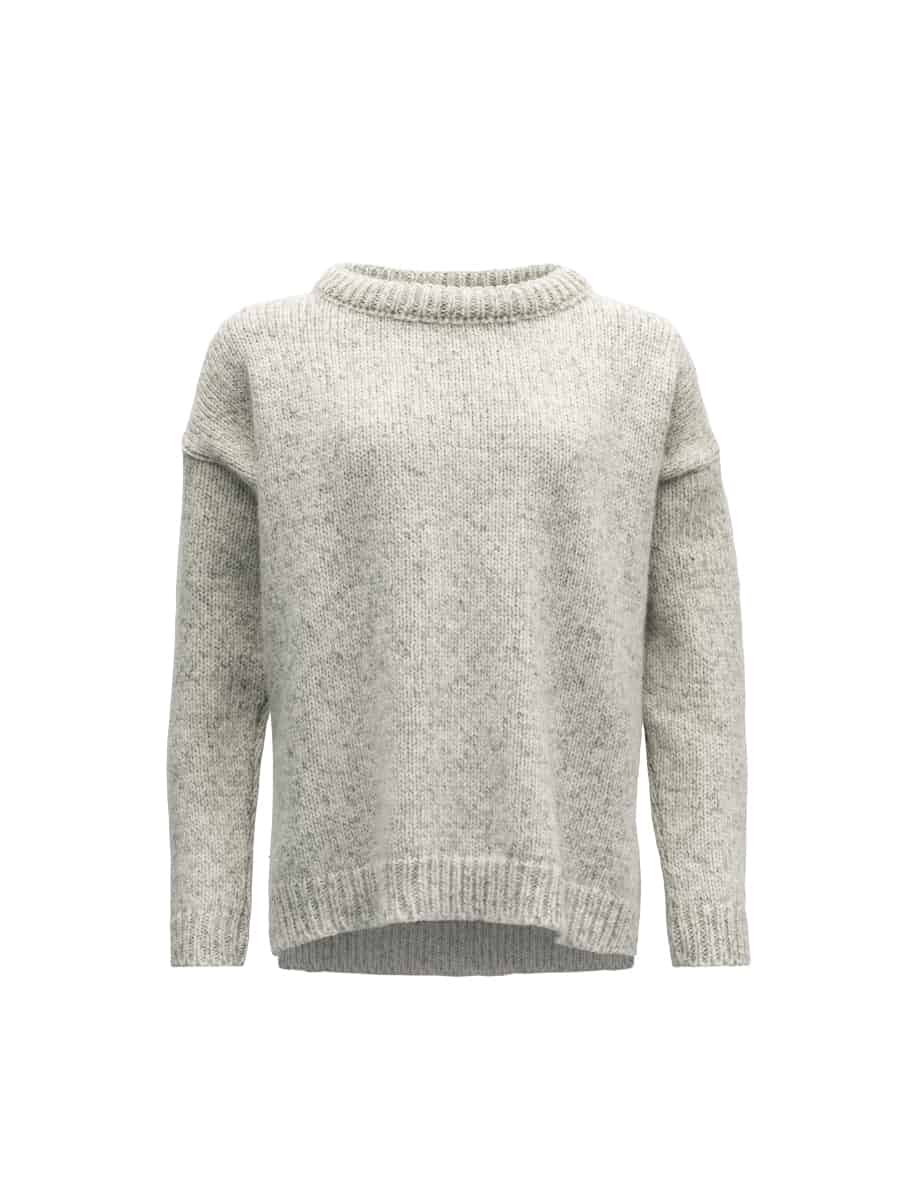 1.999,00 kr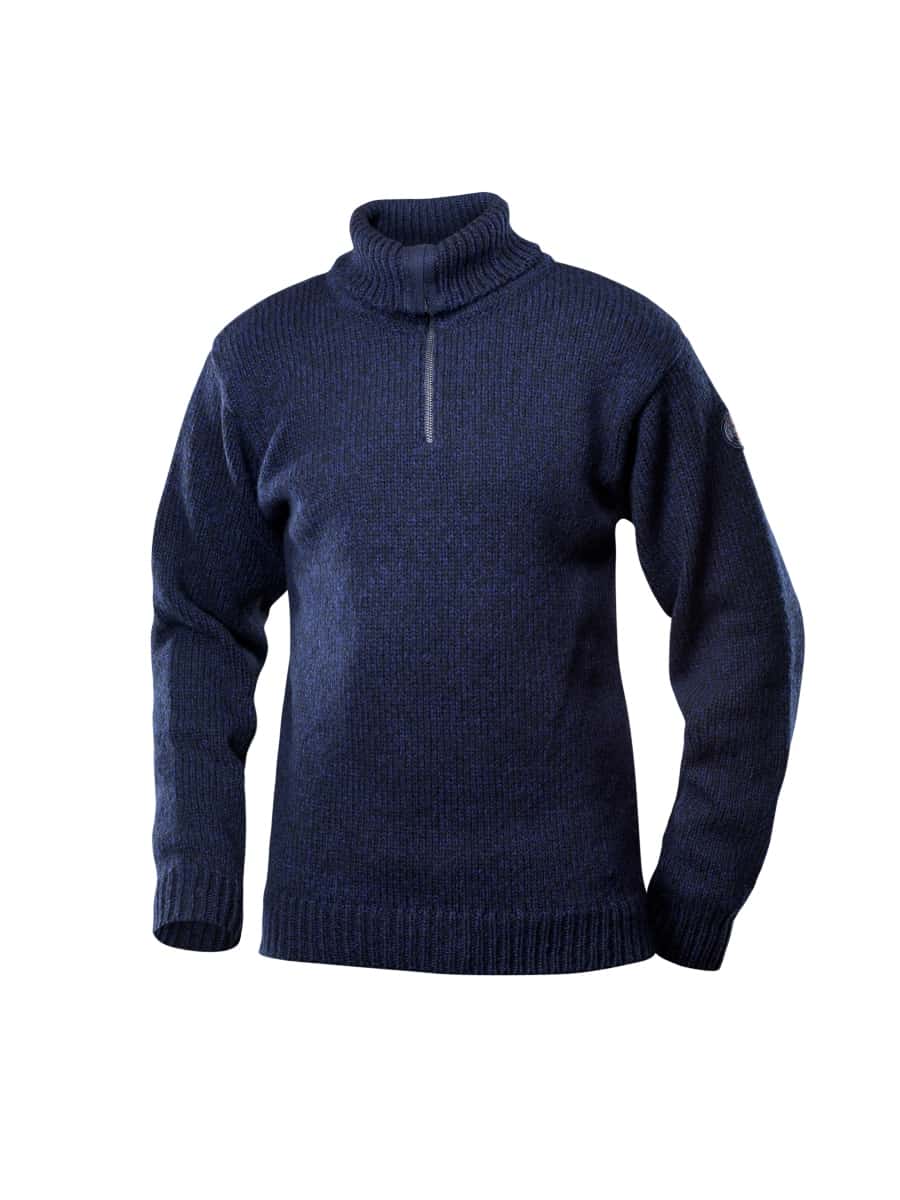 1.899,00 kr