Ervin is an experienced professional adventure guide from near Mall of Norway's home base, Flåm. In this article, he shares his experience with our outdoor clothing for an enjoyable and safe journey!
Having worked outdoors for over 20 years, i have traveled the world to places of beauty and wildness to experience exotic nature in alaska, patagonia, hokkaido, scotland, iceland, greenland, and beyond. I have led all types of activities in many varied conditions. In foul and inclement weather, we develop particular tastes and eye for performance gear that is both comfortable and durable it is a very personal thing.
Probably the most important lesson for me over the years would be: no matter what brand or price, once you find a piece of gear that works, i say go with it! Should you, after a while, notice that most of the gear you rely on comes from a specific brand, do not to stray too far. Stick by that gear until it fails or is replaced by better gear.
In my home base in western norway, summer days can get warm, but weather often becomes somewhat crisp and cold especially in the morning and evening. These are perfect conditions to try out some gear from an array of brands i trust in my arsenal including scandinavian explorer, tufte, woolland, fjallraven, and wool house.
For assorted and unpredictable type of weather conditions common in my home region this warrant, it is hard to plan and pack for all types of weather. You can have clear sunny days with brisk cold temperatures which change to strong winds and varying amounts of rain. It is important to carry only the essentials which will keep you warm, comfortable, and able to enjoy the outdoors without worry of being miserable. It is these things that i carry and include as a must have along the coast of norway: a wool beanie, light wool neck gaiter, light warm wool socks, a wool jumper, a light weight down jacket, a lightweight waterproof windbreaker, and a reliable waterproof pack to carry everything in.
My line of defense agains shifting west coast weather
1. Fj

ä

llräven

30L ULVÖ

Rolltop

Backpack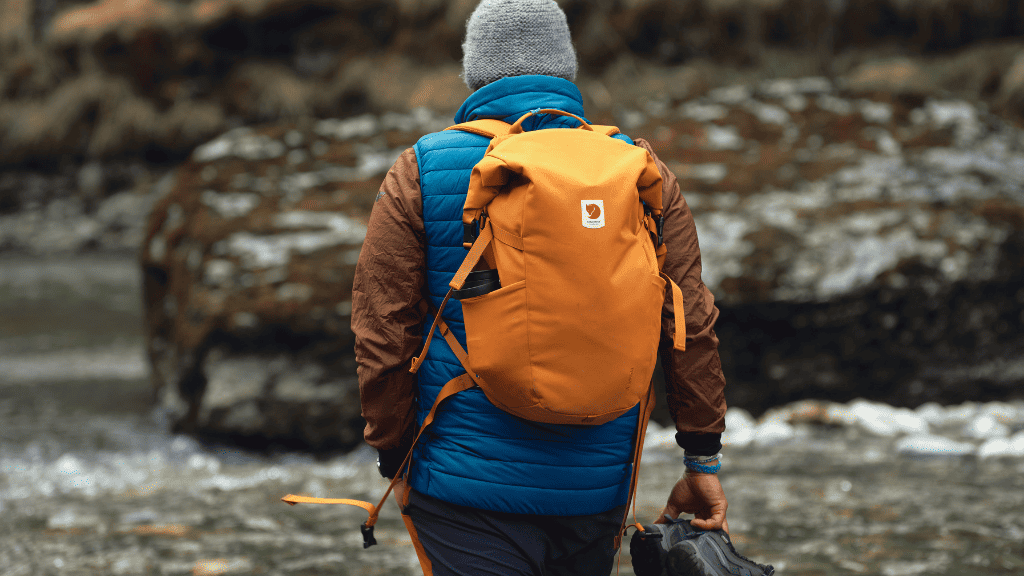 I have written an earlier review on this pack, but I had then only had it for a few weeks, and it served me well on my holidays along the coast. I chose to write an additional review after having it for a few months and speak more on the Bergshell fabric and its general style shape and size. So here goes the updated review:
I have, and always will be a big fan of outdoor field gear that has a very clean, classic vintage style and pragmatic, down to earth look and feel to it. I have been using this backpack for a few months now. It has not only met my expectations, but it has surpassed them both in function and performance.
I chose the ULVÖ ROLLTOP 30l for its size and function. The volume is just enough to carry for a two-day outing, not needing sleeping gear. This pack is made from Fjällräven's Bergshell fabric and has fully taped seams which is touted to be completely waterproof and highly durable. I also chose this pack over its relative, the basic Ulvö 30l, for its roll top closure reminiscent of classic and proven easy to pack drybags with a wide diameter opening, making it easy to access the contents of the pack. At work and at play on the fjords and along the coast it has so far endured both inclement weather and splashing of both the salty seas and the brackish water of the fjords. I have now gone up to waterfalls and endured rainy windy days with all my contents kept completely dry. So far, so good!
Within it, I am able to carry my EDC (everyday carry) kit composed of wallet, phone, two pocketknives, liter bottle for water, keys and a small first aid kit. This pack seems well suited for an urban oriented lifestyle of the rainy cities of the world like Bergen and Seattle, but it handles really well for day and even weekend wilderness adventures. I originally thought it might endure only the light rain I had encountered, but I can say it has managed to keep my packed gear and emergency layers dry during a full day of rain and going through waterfalls.
2. Tufte Neck Gaiter/Buff in a wool, bamboo, and nylon blend
The Bambull neck gaiter from Tufte was warm and smooth to the touch. I had not owned and used one of these for long periods of time and to be honest, it took me a while of wearing it to be totally comfortable. It was a bit tight around my neck though it is one size. So, I would recommend being very thorough to try out when picking an item like this. Even though it might seem like a small investment, it can make a lot of difference.
3. WoolLand Neck Gaiter in merino wool in a dark blue color
This Talvik neck gaiter from WoolLand was a little shorter but just as warm and just as smooth to the touch as the other but far more comfortable. It was nice to protect you from the wind in your face but not feel tight around the neck.  It is a versatile piece of fabric, too, for many uses in the field, and then is quickly washable and quick dry.
4. Moss wool beanie from Wool house in a blend of Alpaca and New Wool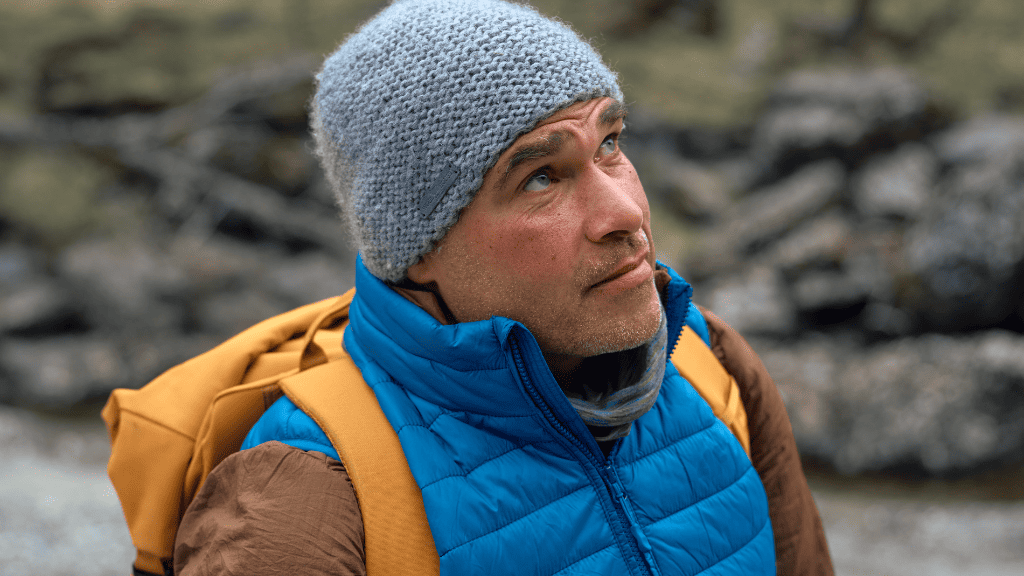 I love this beanie, since it is very similar to a homemade beanie I had some time ago. It was made for me by a loved one and I still have it, but it was accidentally shrunk in the wash. This one fit comfortably and took the place of my old one. It feels comfortable wearing and keeps me warm, but not too hot.  I can wash it quickly even in the field, and it dries fast.
Absolutely love these socks! They are warm and just a perfect to add as a warm bottom layer, if you are not wearing long johns and still want to keep your legs warm.
6. Tufte Long Sleeve

Bambull

top 
I was very skeptic at first wearing this top as I tend to get hot very easily. But wearing it felt nice and comfortable. Not too hot and not too cold, this piece fits in among my other layers for flexibility in various conditions.
7. Norlender Fisherman sweater
This jumper was a bit new for me personally, as I generally run a high body temperature, but it is a beautiful sweater and very classy. It is a way to have flexible layers in my small kit and provide a professional look with my clients.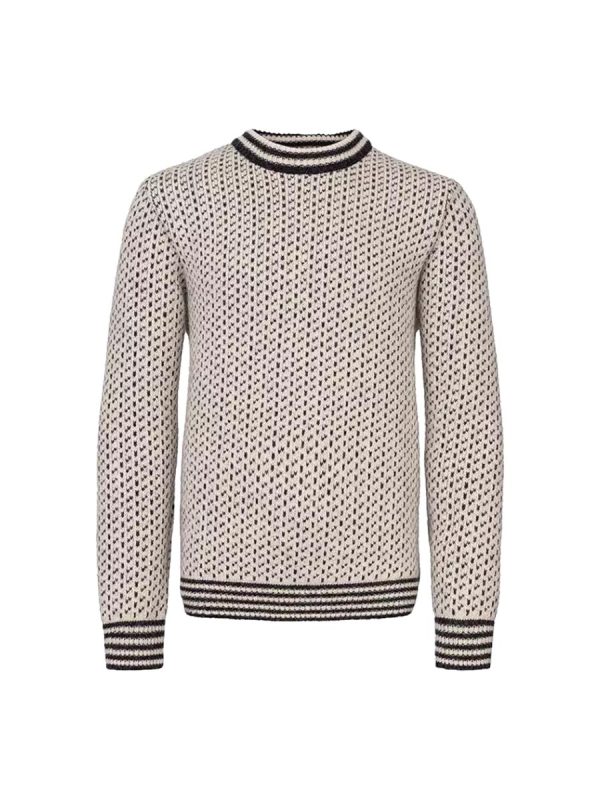 2.099,00 kr
8. Scandinavian Explorer down jacket with hood
I have now owned and worn several of these in different colors and I love them. I have them divided up for different occasions based on the color. They are a warm and light layer that helps keeping me warm on a windy day but are not too bulky or heavy and are great layering pieces.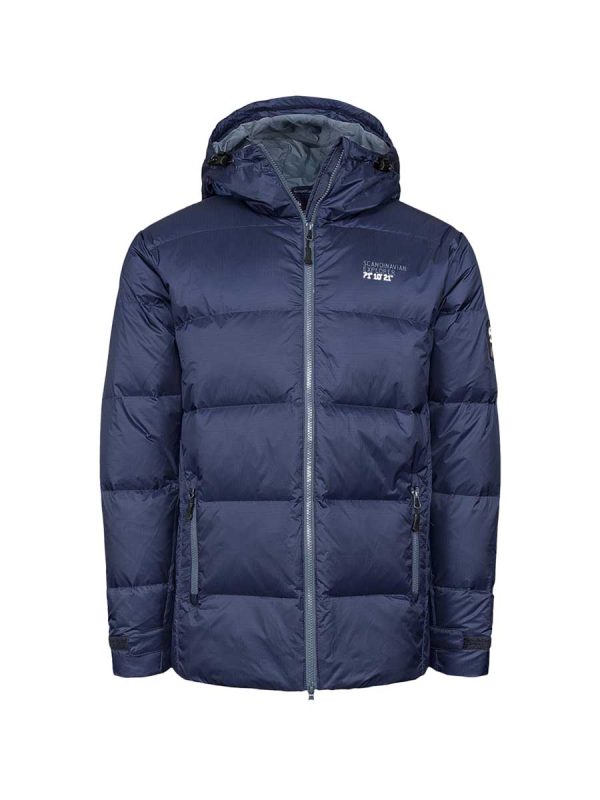 1.499,00 kr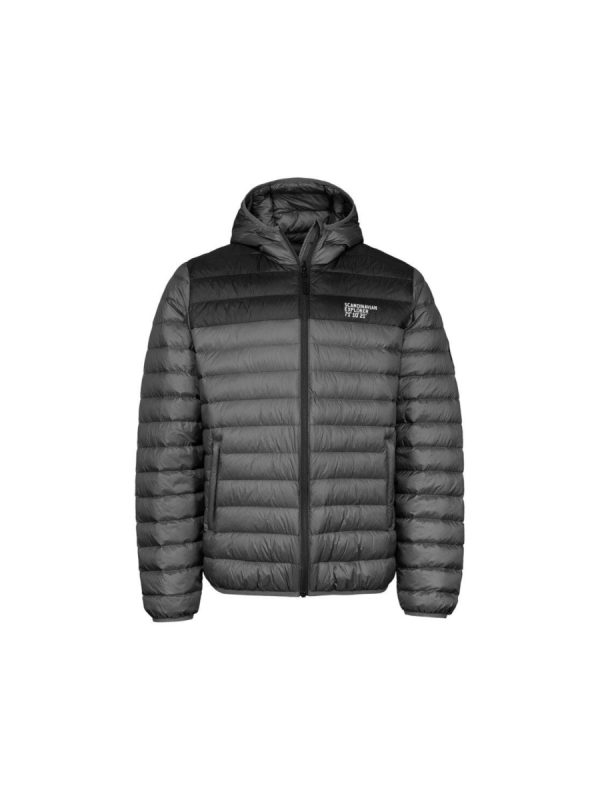 1.199,00 kr
1.199,00 kr
1.199,00 kr
1.199,00 kr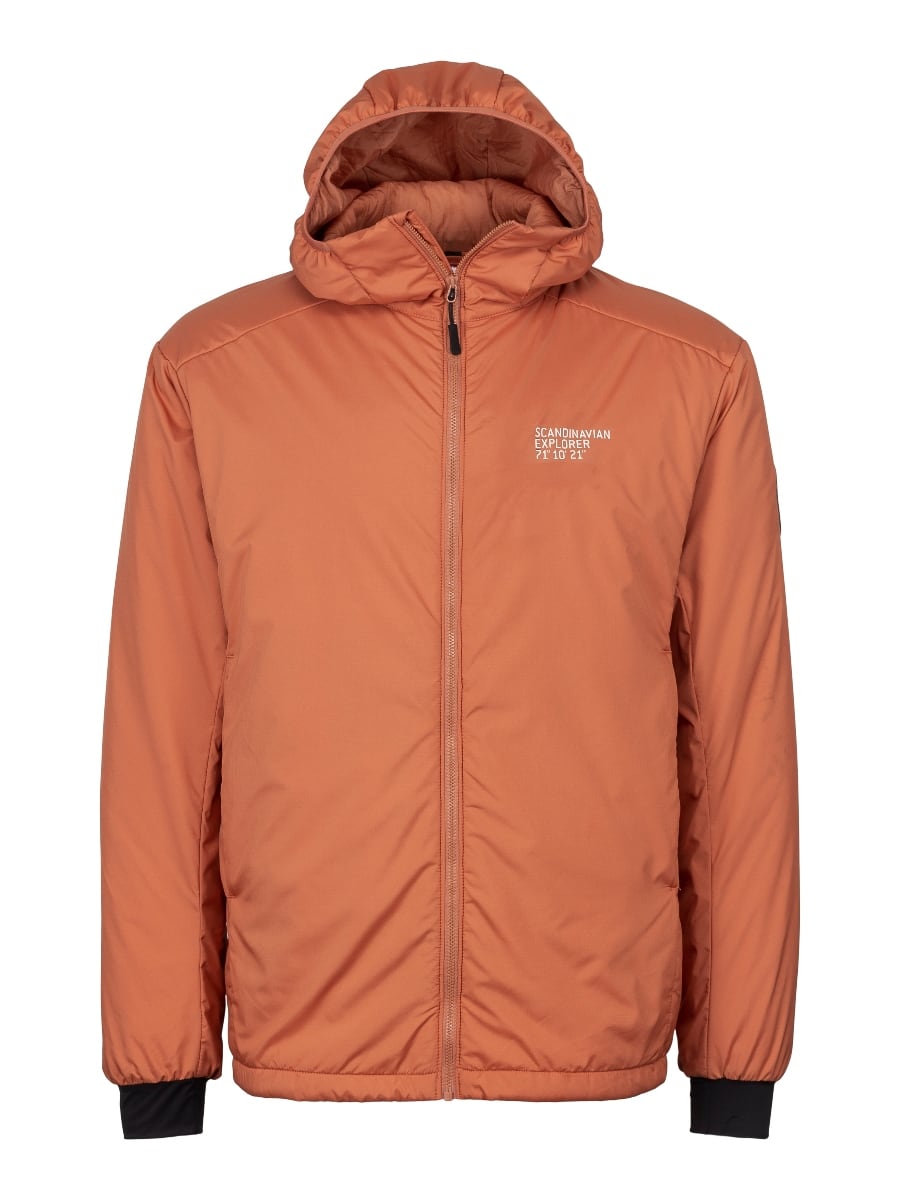 1.199,00 kr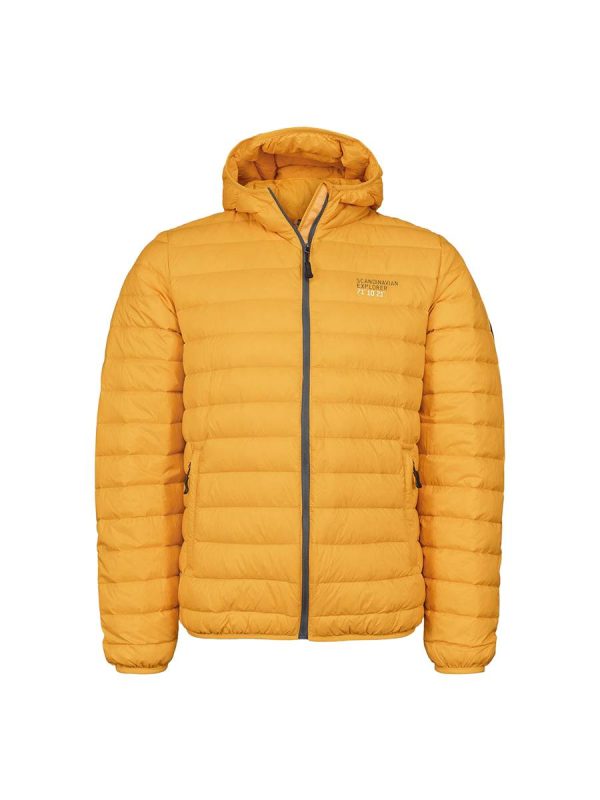 1.199,00 kr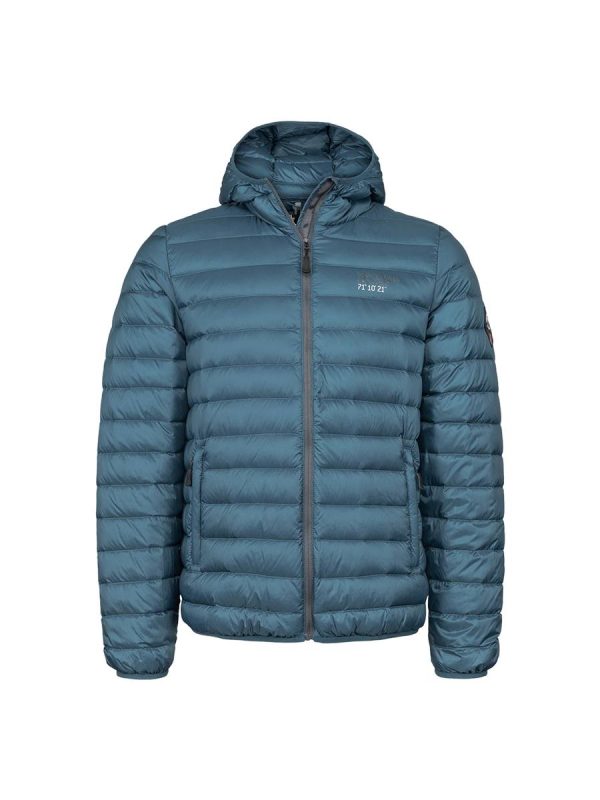 1.199,00 kr
Summary:
Overall, weathering the outdoors is key to enjoying and really seeing nature by not being uncomfortable or distracted. Clothing and equipment are key to your safety in wild settings, as well as in urban life. Making deliberate choices about gear can keep your load light, but ready for adventure. It does for me! See you in the wild.
Ervin.