Different countries have different Christmas traditions, and Norway also has its own customs and food connected to this holiday.
1. Exiting ski slopes for young and old
Norway has a long tradition of skiing, and a lot of ski resorts are family oriented. Get out of bed, put on your boots, and take the kids out to one of the country's many skiing slopes. Enjoy crystal white powder snow and panoramic views from dusk-till-dawn. Most facilities have several slopes with different levels of difficulty, and the largest facilities have amazing children's areas, so that parents can keep a close eye on their children and keep a track on their progress. The largest and most popular ski resorts in Norway include Trysil, Hemsedal, Geilo, Kvitfjell and Norefjell.
2. Full speed down the toboggan runs
Tobogganing is just as fun for children as adults, and with two on the toboggan board, it will go even faster. Sit down with your toboggan or sled, and enjoy speed, laughter, and excitement for the whole family. If you want long downhills but cannot bear the heavy ascent, there are several alternatives in Norway. Korketrekkeren is Oslo's most popular toboggan run. Here you can enjoy an 8-10-minute sleigh ride down the winding toboggan run. Vierli in Rauland has Norway's largest toboggan center, with slopes up to 1 km long. Here you can also find mini sleds that are perfect for the youngest children.
With the right clothes and exciting activities, wintertime can be eventful for the whole family. But keep in mind the importance of right clothing, to keep you and your family warm and dry while having fun. Dress yourself and your family properly this winter with the three-layer system and never underestimate the importance of wool, so that you can enjoy the cold weather comfortably throughout the winter season.
When did Norwegians start celebrating Christmas?
Christmas, or JUL as Norwegians call it, was originally a pagan feast to celebrate the Winter Solstice, when the sun turned and days started to become lighter again. It usually took place on the 12th of January. The year passed and was celebrated by drinking beer and sacrificing animals to give thanks to the Nordic Gods.
After Norway was Christened around the year 1000, the celebration was transformed into a celebration of the birth of Christ. In spite of this, many people in the Nordic countries still continued to celebrate in the old-fashioned way.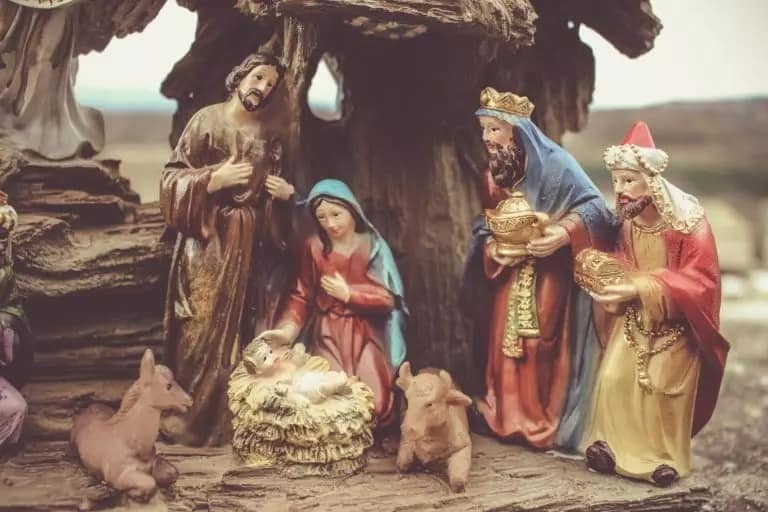 In the Nordic countries, Christmas is called JUL
Today Christmas in Norway is mostly a time to connect with family and friends, eating delicious food, exchanging presents, and spending time together. Many do still go to church on Christmas Eve, and in Norway, December 24th is the most important Christmas Day.
Many families celebrate Christmas despite belonging to different religions or not being religious at all. It is all about coming together.
Christmas starts with advent, the first Sunday of advent
Every year, the first Sunday of Advent is usually what marks the start of Christmas in Norway. This is usually the day that shops and malls light their decorative Christmas lights, and every home hangs a star-shaped lamp in their window, called "Julestjerne" or "Adventsstjerne".
An electric candlestick holder with seven lights is also a common sight. People also hang lights in their yard, they can be white or colored. A few go all inn with reindeer and other decorations, but the common Norwegian keeps it all low key.
The Sundays of Advent
The first Sunday of Advent is also the lighting of the first of four purple candles called "Adventslys" (Advent Lights). There are songs and poems written for each of the four Sundays of Advent, and there are both Christian and neutral verses, so people usually choose what confirms their faith.
Traditionally the candles were always purple, but now people also use white candles or other colors. When the fourth candle has been lit, the candles are traditionally switched out with red Christmas candles, as red and green were usually the most common colors to decorate with for Christmas. In more modern times, people often choose the color scheme that matches their own taste and home décor.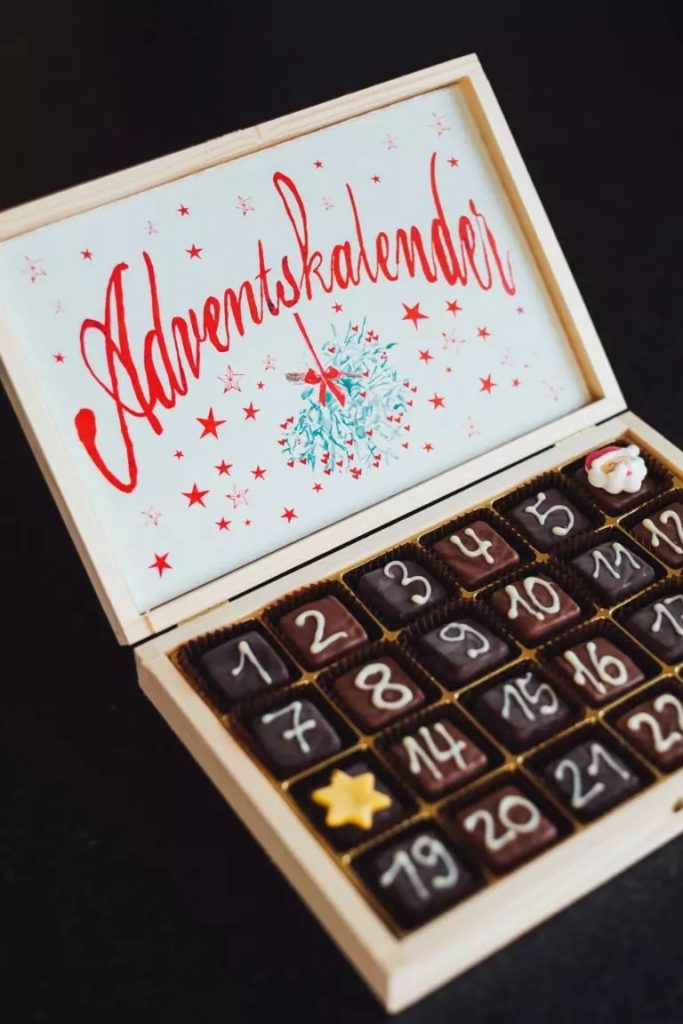 Advent calendar "Julekalender"
A tradition that all kids love is the Christmas Calendar, small gifts opened every day before Christmas, from the 1st to the 24th of December. Many make their own with little gifts of candy and toys, and many are store-bought, mostly containing chocolate or toys.
It can also be as simple as an orange with small cloves for each of the days of advent, 24 all in all, where one is removed every day until Christmas. This is to keep track of the days for the little ones, making it easier to know how many days are left until Christmas.
Norwegian Christmas decorations
Usually, the first couple of weeks of December are dedicated to Advent decorations of purple and maybe angels, before the Santas and other Christmas decorations are put out closer to Christmas, and mostly on the last eve before Christmas, called "Lille Julaften" (Little Christmas Eve).
Often families and friends gather and make their own decorations for Christmas, like a Santa's Workshop. Paper is cut and glued together into garlands, heart-shaped baskets are braided, and other decorations are made. There will sometimes also be baking of gingerbread men involved, or other cookies.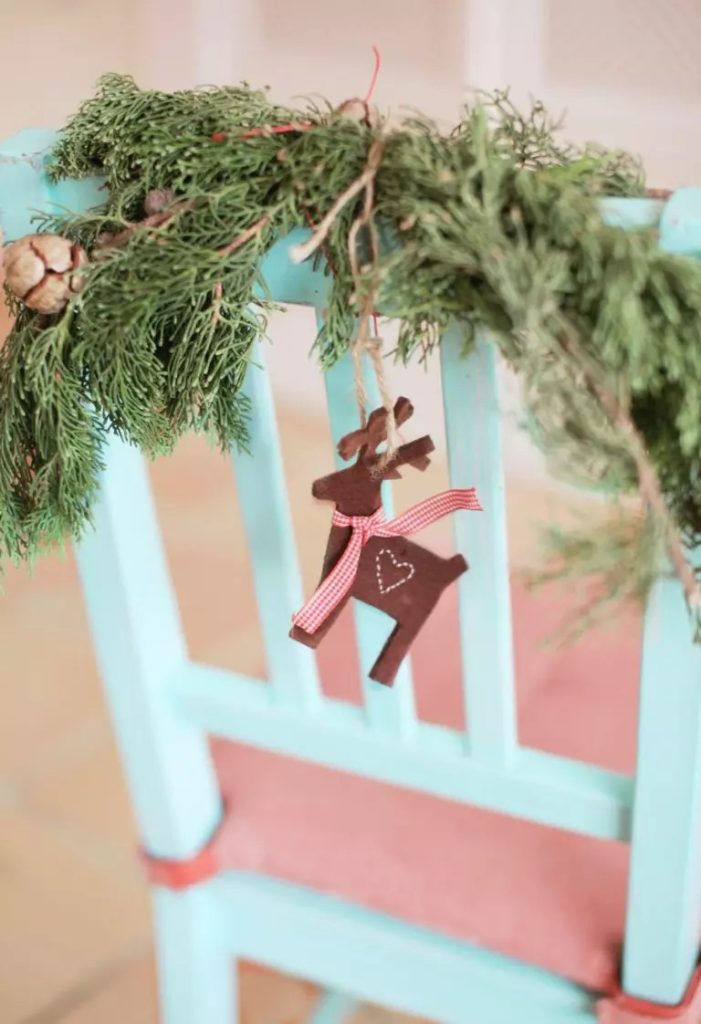 Baking for Christmas
In fact, there are seven traditional types of baked goods involved in the preparations for Christmas, and it is also a custom to decorate a gingerbread house. In Bergen they have made a large town of gingerbread houses, the world's largest, and this is a popular attraction for both Norwegians and visiting tourists throughout December until the new year arrives.
The gingerbread houses are decorated with icing, Non-stop (a colorful type of chocolate buttons reminding of Smarties), sugar gummies called "Seigemenn", and other types of candy and chocolate.
It is also customary to offer more healthy snacks, like different nuts, primarily walnuts, hazelnut, and brazil nuts. Raisins, figs, and dates are also quite common on the Christmas snack plate. The fruits most commonly offered are dark red apples, oranges, and whole crates of Clementines.
Norwegian kids do not usually serve milk and cookies for Santa, they put a small bowl of rice porridge outside, and in the barn if they live on a farm, to please the naughty Norwegian Santa called "Fjøsnissen". The Fjøsnisse is known for its pranks, and we all want to stay on this good side by offering a nice bowl of porridge and maybe some beer!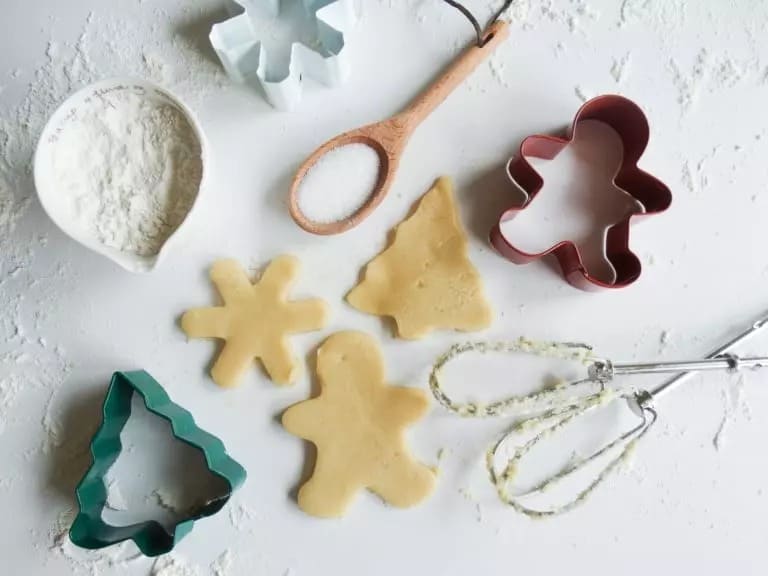 Juletreet – The Christmas Tree
On "Little Christmas Eve", the night before Christmas, is the correct time to decorate the Christmas tree. In the later years, it has become more common to decorate earlier, but from the old days, the grown-ups would do the decorating and the children got the surprise of the beautiful Christmas tree when they woke up on Christmas Day.
Usually, the lights are the first to be put on. The tree itself is traditionally fetched in the forest by each family, but in modern times, we usually buy them in lots at the mall or get a fake tree.
After the lights are placed, long strands of glitter are put on, as well as garlands with small Norwegian flags. Then the ornaments are put on. They can be everything from bulbs in many colors, bells, homemade ornaments that the kids make in school or kindergarten, and often a few birds at the top branches.
Some also put small baskets of fruit, nuts, and chocolates on the branches, and the final moment is the placing of the star on top! The lights should not be lit until the decoration is complete, for the best WOW-moment.
Presents are placed under the tree, to be admired until it is time to unwrap them on Christmas Eve on the 24th of December.
Little Christmas Eve is usually spent with family and friends, wrapping the last presents, and watching Christmas specials on TV, telling us how to prepare our Christmas dinners perfectly.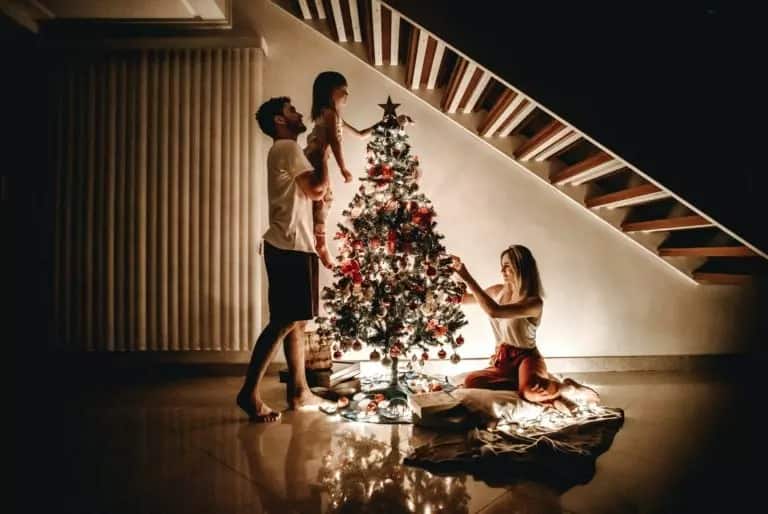 Christmas morning
Not a traditional custom, but something that has become more common in later years, are Christmas Stockings filled with candy and small presents on Christmas morning.
The kids enjoy their candy and watch traditional Disney's "From all of us to all of you", a movie about Cinderella and three magic nuts, and the Norwegian movie "The Journey to the Christmas Star".
At midday, Rice Porridge is served, and in it is a single almond, whoever gets the almond wins the price of a marzipan pig! After that meal, there is no more food to be had until Christmas dinner, usually served at five o'clock.
For many people in Norway, listening to the boy's choir "Sølvguttene" and listening to the radio ringing of the church bells marks Christmas itself.
Different Christmas food for different regions of Norway
There are many different customs in different locations in Norway, and even in the same areas, as people move and make new traditions where they relocate.
Often the main meal on Christmas Eve is based on what is sourced locally, like fish (mainly Cod or Lutefisk) in the North of Norway and other places along the coast, and Ribbe (meat from pig) and Pinnekjøtt (stick meat from lamb) in more central areas of Norway.
Other traditions are turkey and even pizza. What is served as side dishes often vary, but boiled potatoes are always part of the meal. Different types of local sausages are also important, as well as sweet or sour sauerkraut and mashed roots like carrot and rutabaga.
Norwegian Christmas dinner
Then dinner is served, along with special Christmas Soda for the kids and Christmas Beer and the strong "Aquavit" for the adults, a distilled spirit that is principally produced in Scandinavia, where it has been produced since the 15th century. Aquavit is distilled from grain and potatoes and is flavored with a variety of herbs.
For dessert, many make «Riskrem», a sweet rice pudding from leftovers after the rice porridge. A red sauce based on strawberry, raspberry, or cherries are served with it. Some do the almond and marzipan pig with the dessert instead of the porridge. Other popular desserts are Ice cream cake, ice cream, and "Kransekake" (almond-based cake) or cream of cloudberry.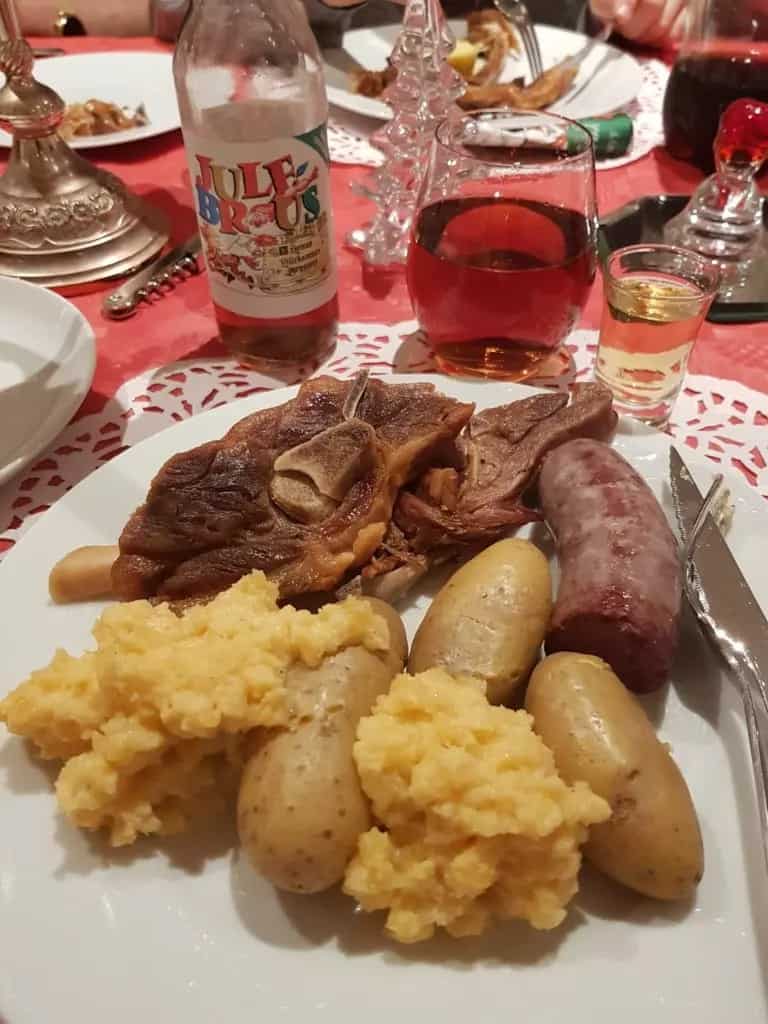 Christmas ends thirteen days after Christmas eve
From the old traditions, the thirteenth day after Christmas was the time to get rid of decorations and throw out the Christmas tree. In modern times, we usually get rid of it before, as many people start earlier with the decorations as well.
If you want to feel some of the Norwegian Christmas Spirit, check out our Christmas inspired gifts in our online store.
Walking around the tree before presents are opened
After dinner, clearing the table and doing the dishes, everyone gathers and walk around the Christmas tree singing traditional Christmas songs. For the children, this can take forever, as all they want is to open their presents!
If they are lucky, Santa will come by and say hello (don't tell them, but this is usually a neighbor, or a dad/uncle who conveniently has to go to the bathroom right before Santa enters). He brings a bag of gifts, and they each get a single present before Santa heads to the next house.
Usually, the youngest one of the family is the one fetching presents from under the tree and delivering to each person for everyone to watch as their open it.
While this is going on (it can take all night if the family is large), more candy, fruits, nuts, and traditional Christmas cookies are served. Some break their Gingerbread House this evening, while others wait until New Year's Eve.