Cross-country skiing is considered Norway's national sport and is one of their favorite activities when the winter hits. Wintertime is magical in Norway; the country turns into a ski paradise with a myriad of well-groomed trails. Forest covered in crystal white snow, stunning white plains and mountains as far as the eye can see. We want to inspire you to travel and discover the wild and untamed snow-covered Norwegian landscapes with our guide of Norway's ten most beautiful cross-country skiing destinations.  
In Norway, you can go cross-country skiing almost anywhere. Still, some destinations have made it extra convenient and fun for ski enthusiasts – hardcore athletes, families and beginners alike. Several of the country's most visited cross-country destinations are easily accessible, located in the mountain areas of Eastern Norway. Whether you want a workout, or a slow-paced trip, this guide will help you find the most amazing ski trails for you to enjoy. Wax your skis, get dressed, and enjoy the adventurous winter Norway has to offer.
1. Sjusjøen, Innlandet (Birkebeiner trail)
Sjusjøen is known as one of Europe's best cross-country skiing destinations and is a winter paradise for young and old. Here you will find more than 350 kilometers of groomed trails that allow you to pass both forest and light mountain terrain. The famous Birkebeiner trail (54 km) crosses two mountains and takes you through breathtaking sceneries, which offers varied skiing opportunities with trails on the barren mountains and in the deep forest. In high season there are several cafes and restaurants in the trail for you to enjoy lunch or a warm snack. On Sjusjøen there are also biathlon facilities, paved roller ski trails and a small ski resort.
2. Beitostølen, Innlandet (Valdresflye)
The cross-country trails at Beitostølen will give you a real winter adventure. Here you can silently glide through an amazing winter fairytale of natural landscape. Beitostølen and Valdresflye make up 320 kilometers of cross-country trails where you will find everything from mountain terrain in the sheltered forest to high mountains with panoramic breathtaking views. Whether you like to go fast and for miles, or on a slow-paced Sunday trip, we would recommend a cross-country trip in Valdresflye in the spring. Bring a group of friends, the girls, or the family on an incredibly beautiful snow journey with a view of Jotunheimen's mighty peaks. The trails are open until May 20.
3. Gålå, Gudbrandsdalen (Around Gålåvatnet)
In Gudbrandsdalen you will find a total of 230 kilometers of groomed trails in varied terrain, with an incredibly nice view of the national parks Jotunheimen and Rondane. At Gålå, there is also a cross-country ski trail of 2.1 kilometers with artificial snow if you want to start the season early. The trail around Gålåvatnet is well-suited for all ages. The trail starts at the Peer Gynt Cafe where the first part leads through forest terrain, then continues towards Gålåvatnet, with spectacular views of the lake. The trail ends again at Peer Gynt Kafeen, where you can enjoy a hot cup of cocoa and traditional Norwegian waffles after the ski trip.
Remember to dress accordingly to the weather conditions and the pace of the ski trip. Adapt the planned routes to ability and conditions and use the three-layer principle, whether you are out in the valley or in the mountains. It is always a good idea to wear wool or synthetic fiber that will transport moisture away from your body, so that you can stay warm and comfortable throughout the ski trip.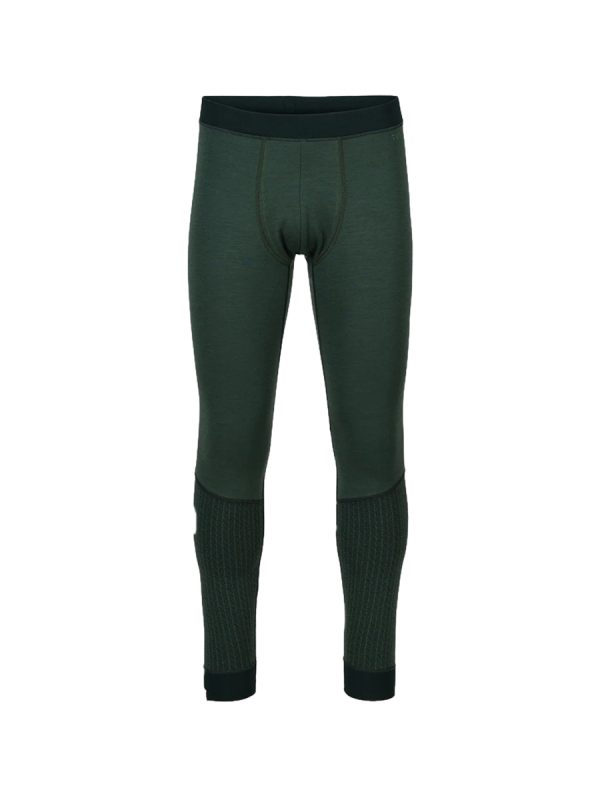 899,00 kr
4. Hovden, Agder (Galtenløypa and plateaus)
Hovden boasts 170 km of well-groomed trails, located in both forest- and mountain terrain. The trails are well-suited for young children as for those who want a longer ski trip or exercise on the track in the white plateaus. The long trails in the white plains are perfect in good weather conditions and when you have the backpack packed with extra warm clothes, food and other goodies. Always look at the forecast and consider the weather and wind before you choose to embrace the uphills in the heights of Galtenløypa. You can ski anywhere from 1 km to 16 km if you choose to follow the trail towards Auversvatn.
5. Hafjell, Innlandet (Hafjellrunden)
There are many opportunities for cross-country skiing on Hafjell, with 600 km of beautiful well-prepared trails, which can easily be combined with a holiday on the slopes. An amazing trip is Hafjellrunden with its 7 km which is suited for both the well-trained milieu and those who just want a slow-paced trip with the family. The trip starts at Ilsetra and goes smoothly up to Pellestova, a fantastic high mountain hotel with an old soul. The trip is slightly hilly, and you will get a fantastic view of the famous Gudbrandsdalen.
6. Rondablikk, Kvamsfjellet Rondane (Furusjøen Rundt)
Rondablikk offers spectacular scenery and great opportunities for cross-country skiing with 210 km of machine-prepared trails that are connected to Høvringen in the north and Venabygsfjellet in the south. With its magnificent nature close to the Rondane National Park, you will find the destination Rondablikk on Kvamsfjellet. The network of trails offers routes with different lengths and levels of difficulty, well suited for both beginners and experts. The trails meander through a varied landscape ranging from gentle mountain terrain to old pine forests, providing skiers with a unique experience.
The mountains in Norway are magnificent but remember that the weather can change very quickly, and the open landscape can offer strong wind, so it is important to be prepared. Wear, or bring with you, a windproof anorak or a light shell jacket. It takes up little space in the backpack and protects well against wind and weather, while the jacket has good ventilation when you are on the move.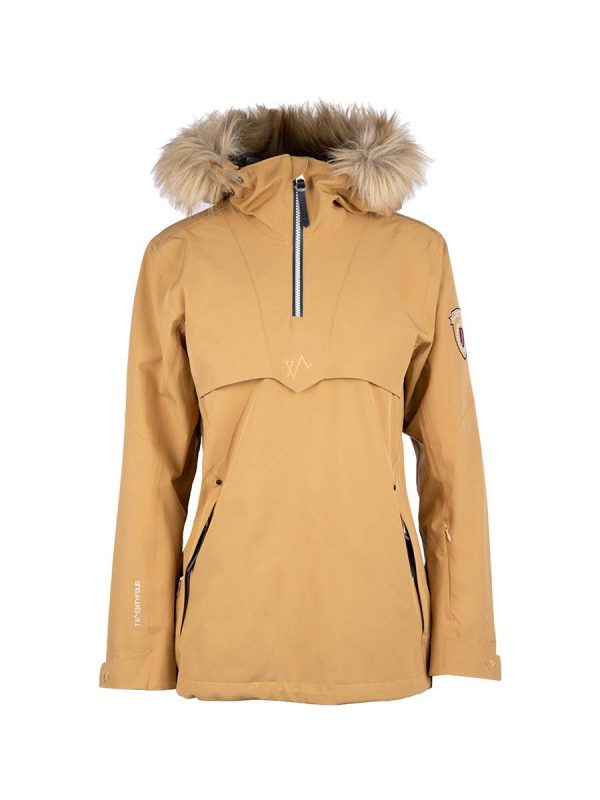 1.699,00 kr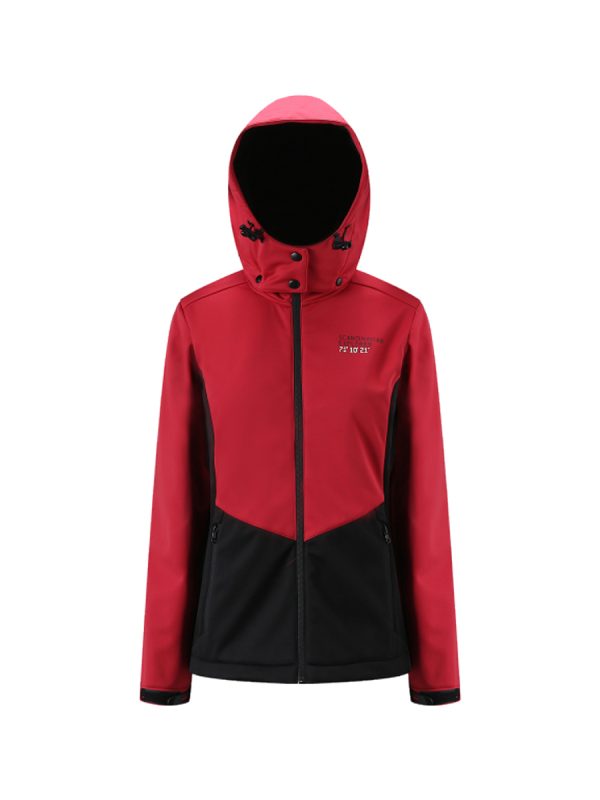 849,00 kr
7. Skeikampen, Innlandet (Slagsfjellrunden)
Skeikampen is located outside Lillehammer and offers a fantastic network of trails which is also connected to the Peer Gynt Ski Region and Kvitfjell. As a result, skiing enthusiasts can enjoy over 600 km of machine-groomed trails. Trails lead through a diverse and breathtaking scenery that are designed to cater all skill levels and weather conditions. There are many nice cabins on the road where you can enjoy a hot cup of cocoa and traditional Norwegian waffles with brown cheese.
8. Hedmarksvidda
Are you looking for the beautiful, picturesque postcard trails for skiing? Hedmarksvidda is located between Gudbrandsdalen and Øseterdalen in the municipalities of Løten, Hamar, and Ringsaker. It is a 300 km ski paradise with a myriad of well-groomed cross-country trails. The trails are frequently used by everyone from families to top athletes, and you will find traditional restaurants and accommodation along the network of trails.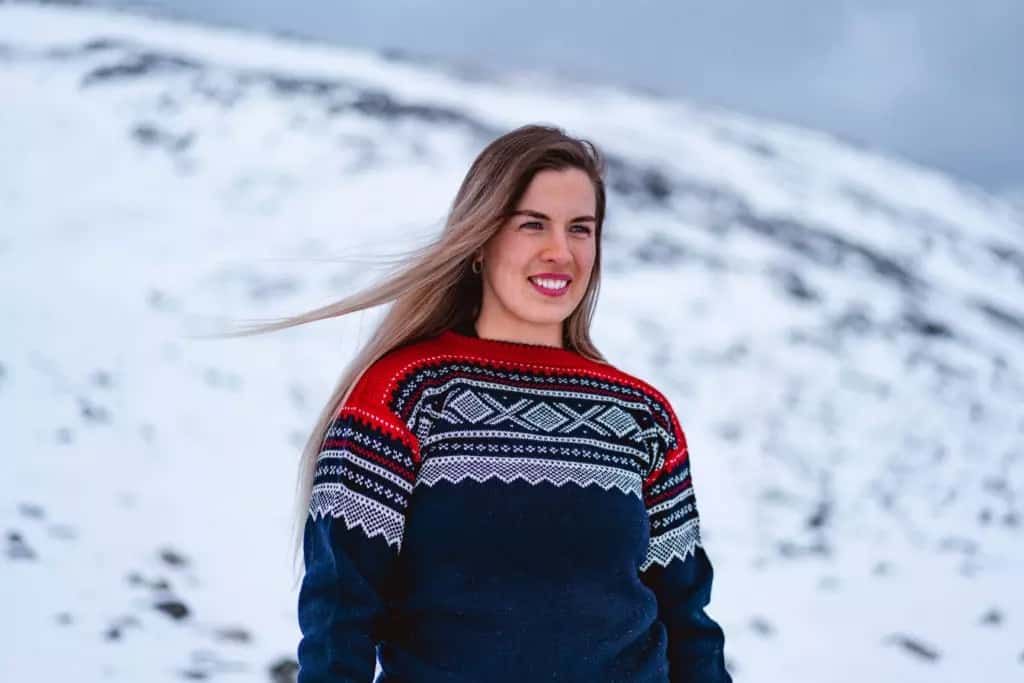 9. Bymarka, Trondheim
Near one of Norway's famous cities, Trondheim, you will find Bymarka with 250 kilometers of well-groomed trails. The ski trails are located ten minutes outside the city. Stop at a number of cozy warm cabins or go on an evening adventure on the illuminated ski trails at night. In Trondheim you can combine a skiing holiday with a city break, and experience nature and the urban life in one!
10. Svalbard
If you are looking for something extraordinary, Svalbard is the place to visit. Positioned 1,300 kilometres south of the North Pole, Svalbard is no doubt one of Norway's most exotic destinations for a ski trip. Surrounded by mighty mountains and magnificent scenery, there are many ski adventures to choose from. From short hikes in easy terrain to more demanding trails and tougher peaks. Get to know Svalbard's unforgettable polar landscape on skis and get a memory for a lifetime! Experienced guides ensure your safety on the trip and will choose routes according to the weather conditions.
Always make sure to pack an extra garment in your backpack that will keep you warm when you sit down to enjoy the packed lunch. A comfortable warm wool sweater is wonderful to have available when you stop to take a break. Mall of Norway offers you quality wool garments from Norwegian brands that will keep you warm season after season.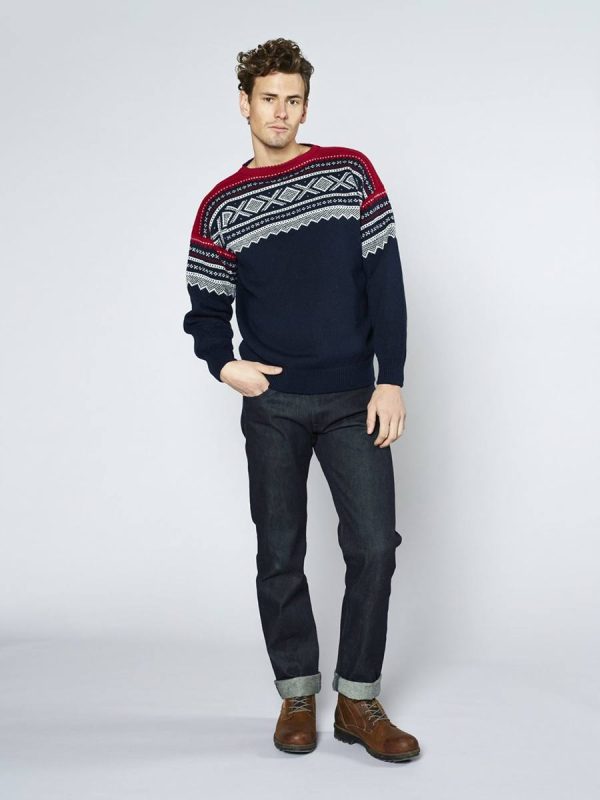 2.190,00 kr