When did Norwegians start using wool?
As an organic material, wool is not natural to find in archeological excavations. Still, the first known European fabric of wool has been dated back to around 1500 B. C. and was found in a swamp in Denmark. The Vikings used wool as outerwear and made their clothes both by weaving and a form of knitting called "gimping."
Wool knitting
Today there are obviously machines doing most of this work, including the knitting. Even today, we use yarn for knitting by hand, a popular way of making your own garments, from socks and scarfs to sweaters and blankets. In the old days, they would dye the yarn with natural ingredients like berries and plants or just use it as it was, depending on the color of the sheep they sheared.
The unique qualities of wool
As a natural fabric, wool is among the best choices for a sustainable material for your textiles, from clothing to blankets. Its qualities include both a natural antibacterial and odor resistance because of the natural grease lanolin. Wool has the incredible ability to keep you warm even if it is damp or wet, since it can retain moisture up to 30% of its own weight.
The ability to retain moisture is what contributes to the regulation of body heat. In Norway, wool is often the preferred fabric for sports like, for instance, skiing or hiking. Since it will regulate your temperature and wick moisture away like no other textile. It is also naturally flame retardant, frequently used by firefighters under their coats.
Newborns are often gifted a short haired sheepskin to keep them comfortable at the right temperature, no matter the weather. Wool is also lightweight, and it has a built-in ability to keep its shape, with natural elasticity. This fabric is also, to some degree, water-resistant, as light rain or snow will stay on the surface.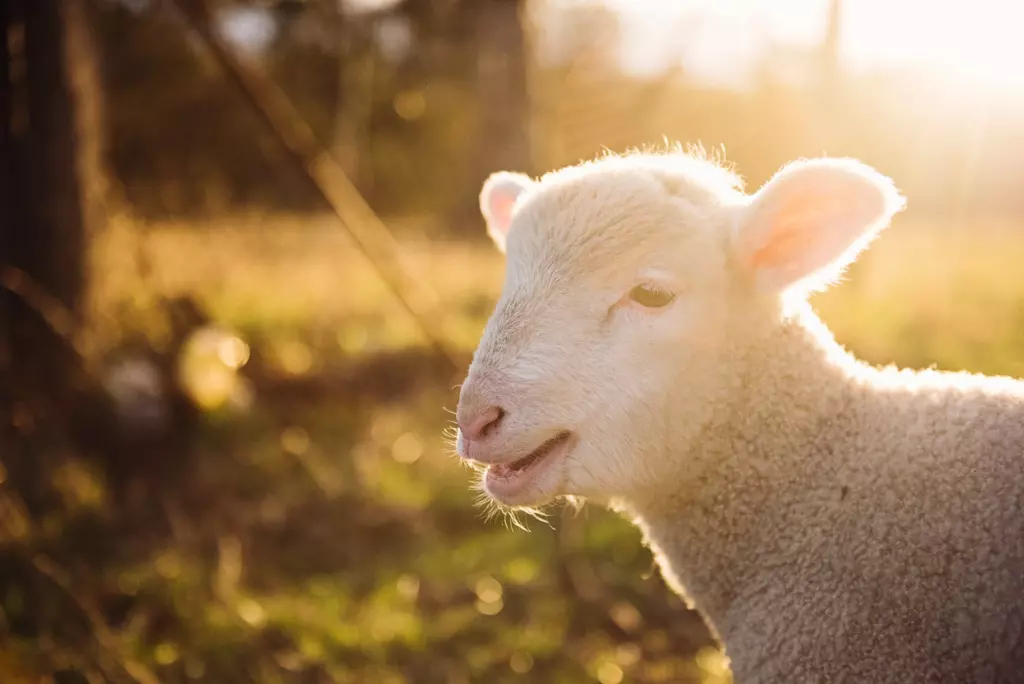 Why is wool great for the environment?
Wool is 100 % biodegradable and natural, and therefore one of our most environmentally-friendly and sustainable materials. Its self-cleaning qualities give less need for washing, and it also contributes to the sustainability. Usually, you can clean your woolen clothing by hanging it outdoors for a while. There is no need for ironing, as it is naturally wrinkle-free, and you save electricity both from ironing and washing.
The durability of wool is also an essential factor. Woolen garments like the traditional Norwegian National Costume, "Bunad" are handed down from generation to generation. Woolen clothes can also be mended by adding decorative sewing patterns or adding new cuffs on the sweater. Thus making them live longer and less need for buying more, contributing to less waste.
Wool is also an animal-friendly resource, since sheep are not harmed to collect the wool, in fact they need to be sheared to stay healthy. There was a fascinating story about a sheep that was lost in the mountains for a few years, gaining an enormous and potentially life-threatening amount of wool.
It actually saved him from being eaten by wolves because they could not bite through it, but this is not a normal situation. Usually, the sheep are sheared twice a year, and it is particularly important to shear them before they give birth. This makes it easy for the lambs to find their mother's nipples.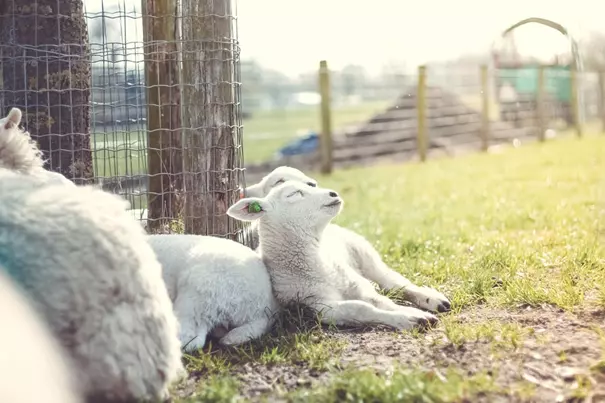 The many benefits and uses of wool
Most people are familiar with knitting and woolen clothing like sweaters and socks, but did you know that wool and its byproducts have a whole range of different uses? In addition to clothing, wool has been used for blankets, horse rugs, saddle cloths, carpeting, insulation, and upholstery.
Wool felt covers piano hammers, and it is used to absorb odors and noise in heavy machinery and stereo speakers. Ancient Greeks lined their helmets with felt, and Roman legionnaires used breastplates made of wool felt.
In recent times, researchers discovered that a blend of wool and Kevlar, was lighter, cheaper and worked better in damp conditions than Kevlar alone. Wool increased friction in a vest with 28–30 layers of fabric, to provide the same level of bullet resistance as 36 layers of Kevlar by itself.
Lanolin from wool is used in cosmetics like moisturizers, lip products, and health care products such as topical liniments, baby skin treatment, and for sore nipples in breastfeeding mothers. The natural grease is also found in lubricants, rust-preventive coatings, shoe polish, and baseball players have used it to soften and break in their baseball gloves.
Wool is also used as a natural isolation in the walls of houses to decrease heat loss in winter and to reduce intake summer heat. It provides a positive thermal balance inside the building, just like it protects your body temperature when you wear your woolen clothing. From delicate underwear to weather-resistant coats and warm blankets.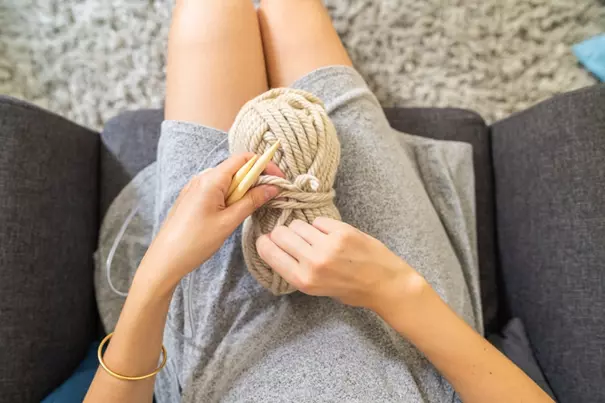 From knitting and cosmetics to house isolation, the ways wool can be used are almost endless.
How to care for your woolen clothes and textiles
Wool is a very durable material and can have a lifelong use (sometimes for generations) if treated correctly. If mistreated, wool can shrink, start pilling or wear out very quickly. Wool is self-cleaning and should not be washed too often. Instead, you should just let it air out, preferably outside, but not in direct sunlight. If you need to wash it, make sure you separate light and dark colors, and be sure to not mix wool with other fabrics as it can result in pilling.
Another trick to prevent pilling is to turn the garment inside out before washing to get an even gentler treatment.
Do not expose wool to high temperatures or tumble dry
The most important thing to remember is that wool must not be exposed to a high temperature and movement at the same time. It will shrink and become very tight. You can wash wool in a washing machine, but only at the lowest temperature, like 30 degrees Celsius. Some woolen garments can be washed at 40 degrees Celsius, but you need to read the label on each garment to be sure. Use a detergent specially made for wool and delicate fabrics, do NOT use bleach and NEVER tumble dry.
Clean it rarely, but quickly
If the piece of clothing is particularly dirty or gets stained, clean it as soon as possible. Soak the garment for a while in cold water before washing, and rub stains with a soap especially made for wool. In Norway, "Gallesåpe" is the preferred soap for stains. Thicker woolen fabrics like coats or large blankets can be spot-cleaned instead of machine washed. Or take them to a professional laundry service that is familiar with wool.
Be sure to squeeze as much water out of the washed clothing as possible before hanging it to dry. You can also lay it flat on a towel to prevent that the water expands the fabric and ruins the shape of your clothes.
Buy high-quality, sustainable products
Pilling is a common challenge for woolen clothing. To prevent it from the start, invest in high-quality products. A pure wool sweater of excellent quality will last much longer and get less lint than a cheaper mixed material. It can be hard to avoid pilling and lint altogether, but there are ways to get rid of them when they appear.
Electric lint removers are handy, but use them with caution, you do not want them to damage your clothing. You can also use a sharp razor to «shave» the lint off. Be careful not to use a dull blade as that can ruin the fabric.
Norwegian wool and knitwear brands
We Norwegians
We Norwegians is a brand built for a lifestyle based on values and a cultural heritage. From animal welfare to sustainability, every detail is based on clothing meant to last as a contrast to the general pollution of the textile industry. Based in Europe, every garment made by We Norwegians represents the Nordic lifestyle of comfort and a love of nature. Perfect for a capsule wardrobe, the items can be mixed and matched.
These high-quality woolen products can be bought online in our shop. If you are searching for We Norwegians branded Jackets, coats, hoodies, and much more, you should have a look at our selection.
All pieces are made from wool, nature's own high-tech material, biodegradable, and comfortable to wear in all kinds of weather. With a look that is rooted in Norwegian architecture and design, made for both daily wear and sport, We Norwegian brings a fresh modern look knitted with traditional quality.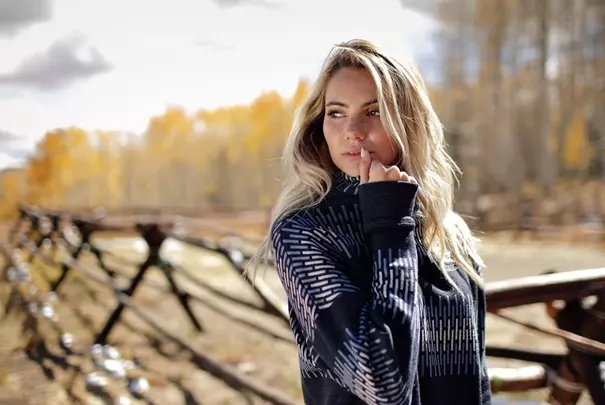 Dale of Norway
An institution in the world of knitwear, the Dale of Norway textile factory, was completed in 1879. It has remained active in the village of Dale in Norway ever since.
If you are looking for Dale of Norway merino wool sweaters, jackets, and accessories, you can find many of their best models available in our online shop.
Their primary focus has always been to make knitted clothing with premium wool qualities. Skilled knitters and artisans joined Dale's production, often followed by their family members. Subsequently, their experience and expertise were passed on to the next generation.
Being one of the very few textile companies with production in Norway, they pay close attention to every stage of the production. This ensures premium quality in every garment – a Dale of Norway trademark since 1879.
Dale of Norway is an integral part of Norwegian history and culture. Since the 1956 Cortina Winter Olympics, they have provided the national Norwegian ski team with official sweaters for all Winter Olympic Games and World Championships. Later they've been chosen by the International Olympic Committee (IOC) to design official sweaters for the Winter Olympics, with the right to use the Olympic rings.
These official sweaters, often named after the location of the event, remain popular for years afterward – contributing to the Dale of Norway brand being well-known all over the world.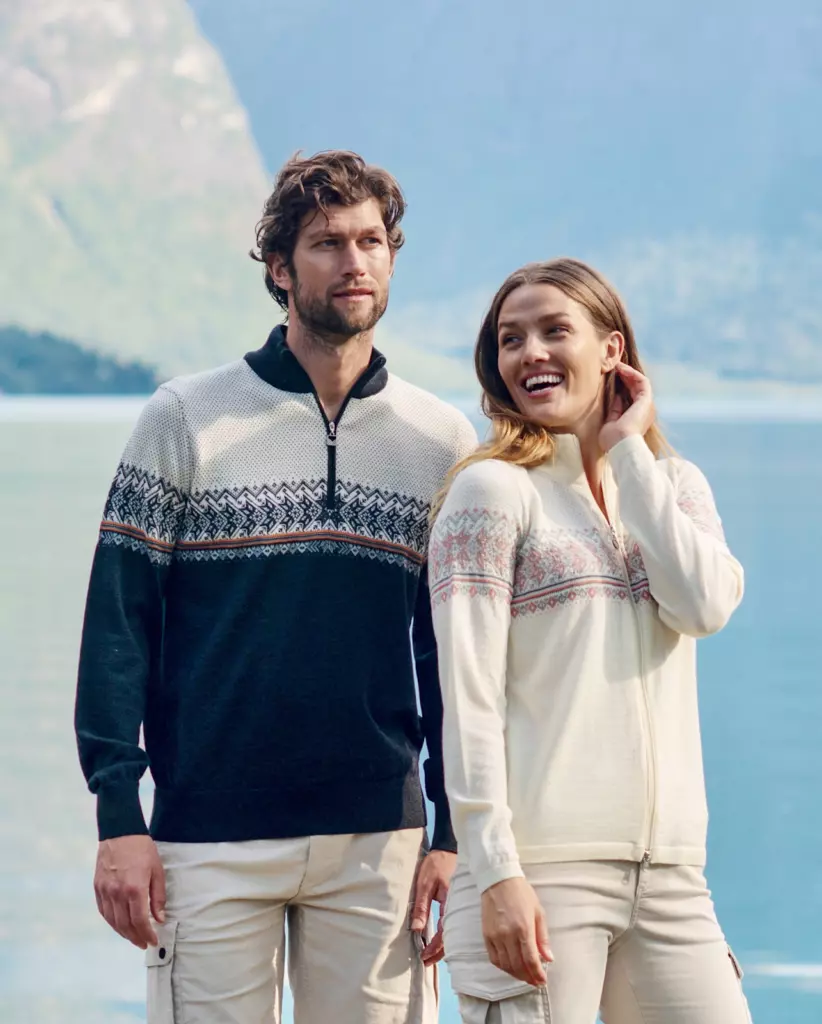 Norlender Knitwear
Norlender offers Norwegian knitwear and accessories made in Norway, mostly from 100 % pure new wool. They are a family-owned business with a history that dates back to 1927. Now 90 years and three generations later, Norlender is one of the few existing textile factories in Norway. They are very proud to be able to offer garments made from Norwegian wool used in yarns spun in Norway, and knitted and manufactured at their factory on the Norwegian west coast.
If you're interested in wool scarves, hats or kids sweaters by Norlender Knitwear, have a look at the selection in our online shop.
Norlender always uses high-quality yarns, and they cooperate with skilled spinners in both Norway and Europe. The Norwegian spinners, Sandnes Garn is their main supplier of high-quality Norwegian yarns. This is a company with a history of more than 130 years in the wool industry. Another partner is Hillesvåg Ullvarefabrikk, a family business with a history that dates back over a hundred years. Located in the beautiful Osterfjord on the west coast of Norway, they are Norlender's supplier of exclusive yarns, like the rare Norwegian Fur Sheep.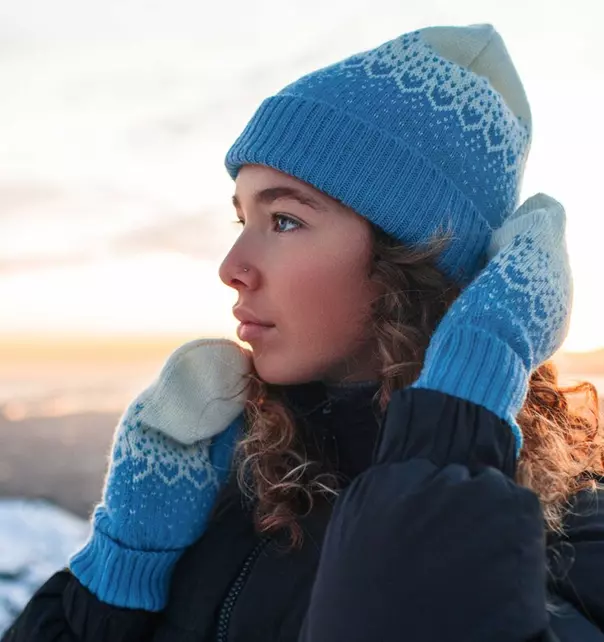 Oleana
Oleana is a family company founded in 1992 by Signe Aarhus, Hildegunn Møster and Kolbjørn Valestrand. Oleana's collection is produced in their own factory in Norway. The Fair Made philosophy guides everything they do, from the people they employ to the crafts they preserve, the materials used, buyers and suppliers, and to you, the customer.
You will find several unique wool fashion garments by Oleana in our online shop.
Norway has a long and rich tradition of textile production and patterned knitwear in wool. Oleana needs to keep production in Norway, preserving both traditions and know-how. The Oleana brand remains committed to delivering products that the creators can control completely, from the origin of our materials right through the production process.
People all over the world are becoming more aware of what they buy. Oleana's material choices of wool, alpaca, and silk are not just superior quality but also the right environmental choices.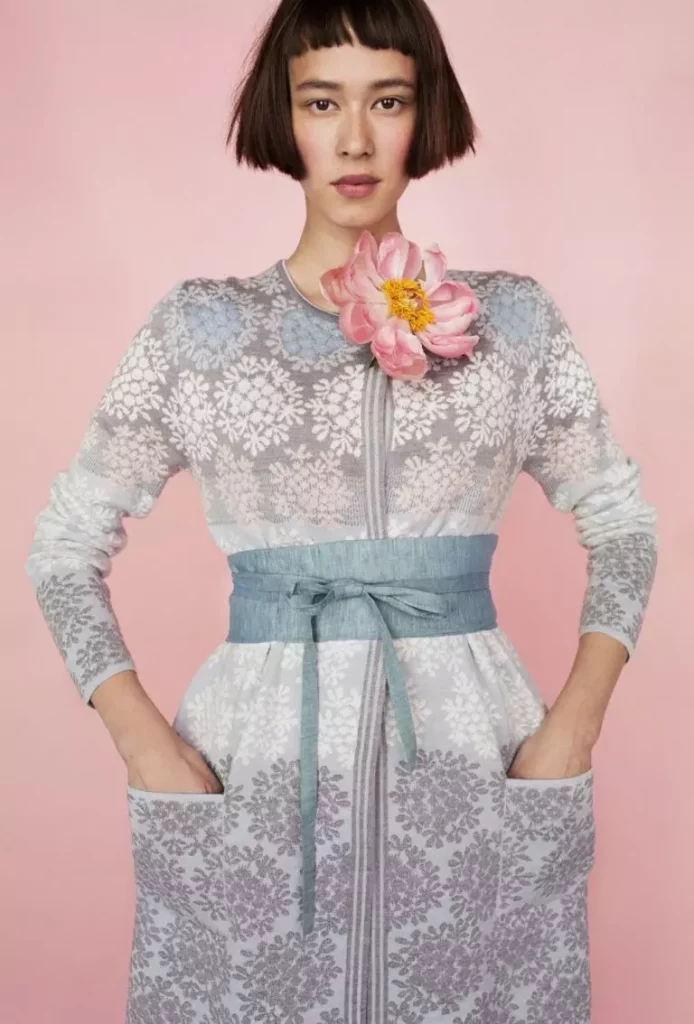 Lillelam
Lillelam is a Norwegian brand, established in 2004 by two new mothers. They could not find high quality, warm and soft wool clothes for their babies.
The quality of their garments is so soft and pure that they even produce next-to-skin garments for premature born babies. Which acts as a safe "second skin" before they have fully developed their own fragile skin. Users with skin diseases also get positive benefits by using our quality.
The pure and natural wool material is based on the most updated, technological development that makes the clothing not itchy on the skin.
Lillelam guarantees the highest quality of merino wool, making the clothes soft and durable. By avoiding all chemical treatments or synthetic blends, the wool maintains its natural properties. It's content of lanolin (grease), which gives the garment a degree of self-cleansing and low combustibility.
You can find many soft and cute wool outfits for kids by Lillelam in our online shop.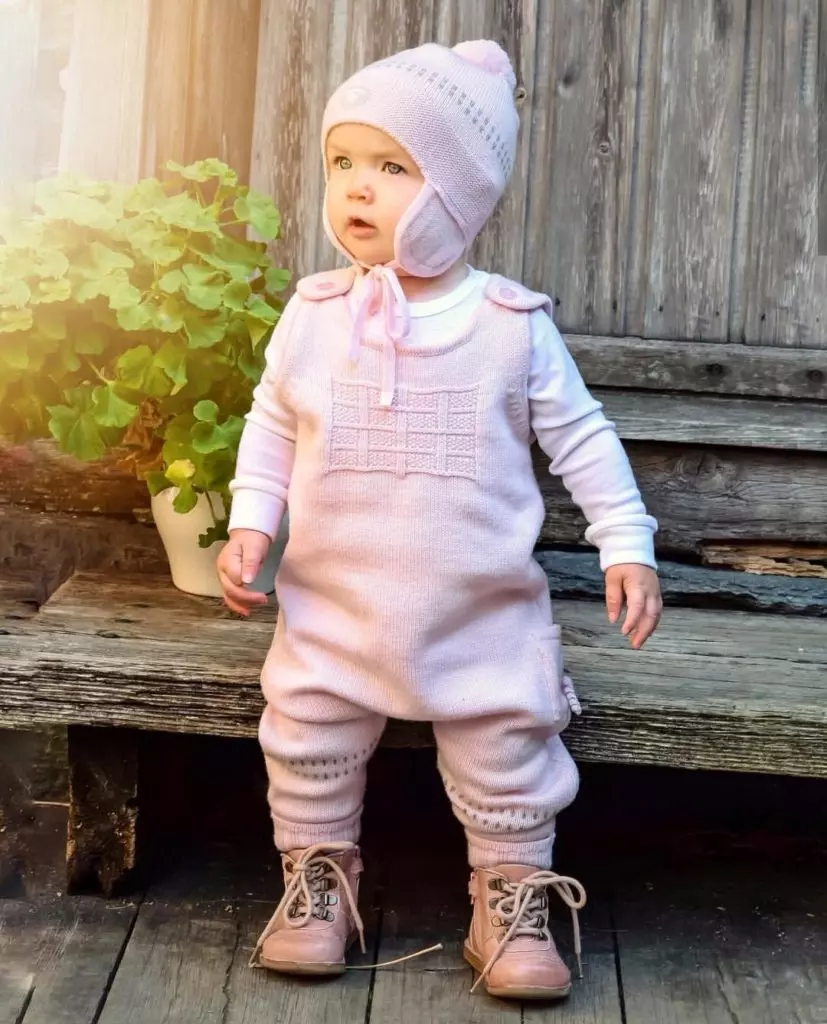 Lillelam's focus is always on quality and sustainability both in production as well as in the organization. Their goal is to keep children warm and comfortable with wool garments made with love and care and produced in a proper sustainable, and ethical manner.