It can be tricky enough to find out what to wear on a daily basis, but what when the weather is damp and wet? Do you want several rain jackets for different settings and seasons – or one rain jacket you can use in the city as well as in the mountains, summer, and winter? Rain is incredibly difficult to dress for, and there is a huge difference between a rain jacket made to protect you from accidental, spotty rain showers and a rain jacket for extreme weather. Take our advice and find the jacket that suits you best!
There is nothing worse than getting wet and soaked, caught in the rain unprepared while trying to keep the heat. It is hard to dress for rainy weather, showers can be spotty or heavy, and you can be cold and shivering one minute, and sweating the next. There is a wide selection of rainwear with a great variety to choose from: different colours, length and fit. But the most important thing to remember is what distinguishes the different types of rainwear; how dense they are (how much water they can withstand), how breathable they are, and the volume of the price tag.
There are different rain jackets for different needs, and properties and areas of use vary from person to person. Things you might want to consider before choosing a rain jacket are
Area of ​​use: Do you need a rain jacket for mountain hikes, or for everyday use? Maybe you want an all-round jacket? If you are looking for a jacket that you can use for harder physical activity, such as training or mountain hikes, you should choose a jacket that can ventilate and regulate body temperature.
Durability: Select the thickness of the jacket according to what it is described for. You don't need the thickest fabric if you only want to use the jacket for light activities such as gardening or walking, compared to activities such as tough mountain hikes and climbing.
Fit: Choose a jacket that suits your shape and needs. In this way, you take advantage of all the good features of the jacket and you get a more comfortable experience with maximum comfort!
Waterproof – The most important feature
No matter what type of rainwear you are looking for, it is essential that it is waterproof!
The scale for how waterproof a material is, is named a water column. The term water column tells you something about how strong water pressure a garment can withstand before the water penetrates the fabric. A material must have a water column of at least 3,000 mm to be waterproof.
Stutterheim is a brand that combines Scandinavian design with unique rubberized cotton material that is 100% waterproof. They focus on classic and light raincoats that will lift any outfit.
Classic rainwear
We all know classic rainwear, which with its rubbery surface resists any rain shower and keeps the body dry and comfortable for a long time. The disadvantage is often that the rainwear does not have breathability. But as protection against short rain showers, and in situations where the level of activity is low, for example if you sit on a bicycle seat or go for a walk, these are absolutely a great choice.
Breathability
If a waterproof jacket is not breathable, sweat will be unable to escape, making you feel damp and sweaty. If you are active, it is important that the outerwear is not only waterproof, but that it also releases away the moisture, otherwise it will quickly become clammy and cold. The breathability is expressed in grams and represents how much water vapor can get through one square meter of fabric, in a 24h-period. In the case of a substance of 2,000 g/m2, this will be 2,000 grams of moisture transferred away from the jacket. The larger the number, the more breathable the fabric.
If you plan to be outdoors for a long time, for example on longer mountain hikes, bike rides or rowing, and you know the weather forecast says rain, you may want a rain jacket that will "withstand everything and then some". This way you are sure to stay dry and comfortable from the beginning to the end of your journey. All rain jackets from Scandinavian Explorer have breathability properties from 2,000 g/m2 which gives you high comfort. The rain jacket's fabric is light and soft with good stretch and is treated with layers of TPU, which is very waterproof and breathable and will keep you dry and protected from the rain and wind.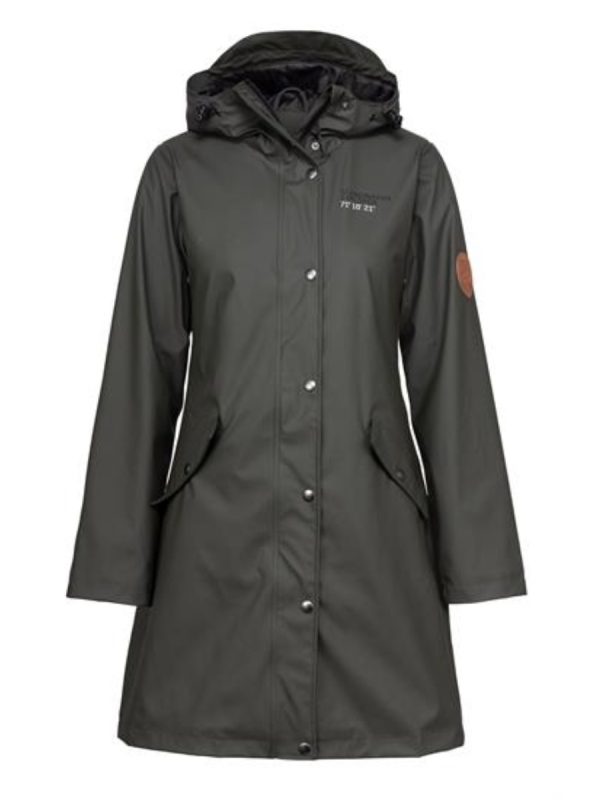 999,00 kr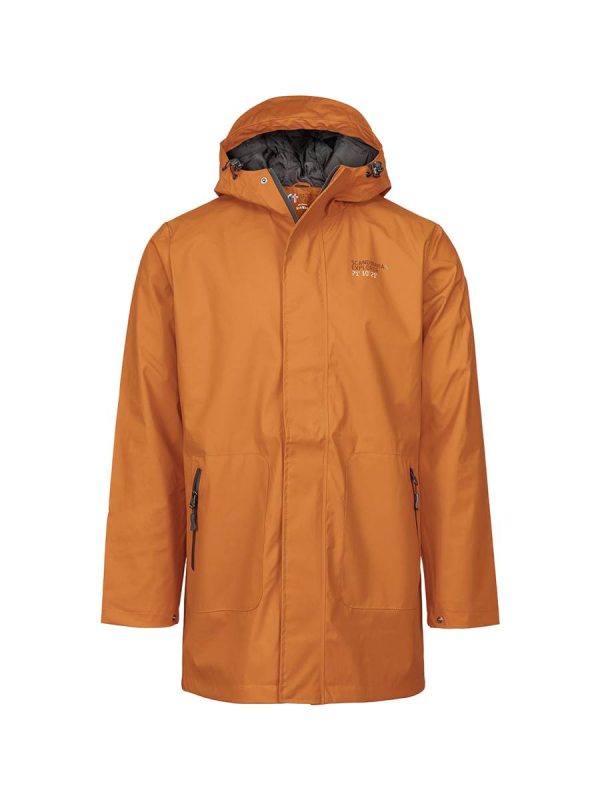 999,00 kr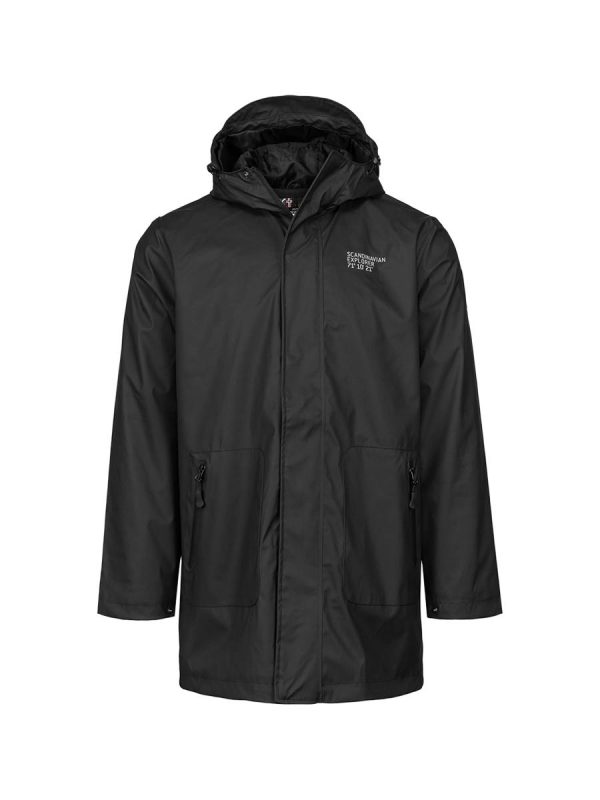 999,00 kr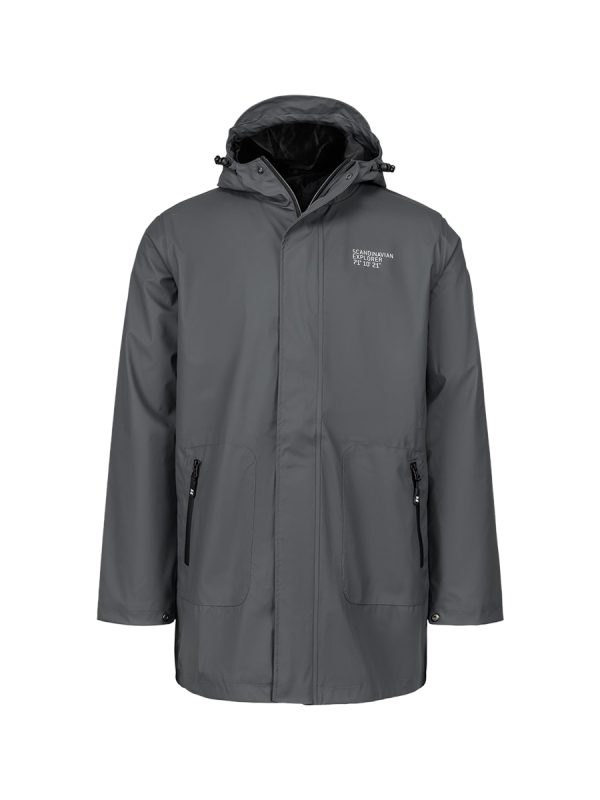 999,00 kr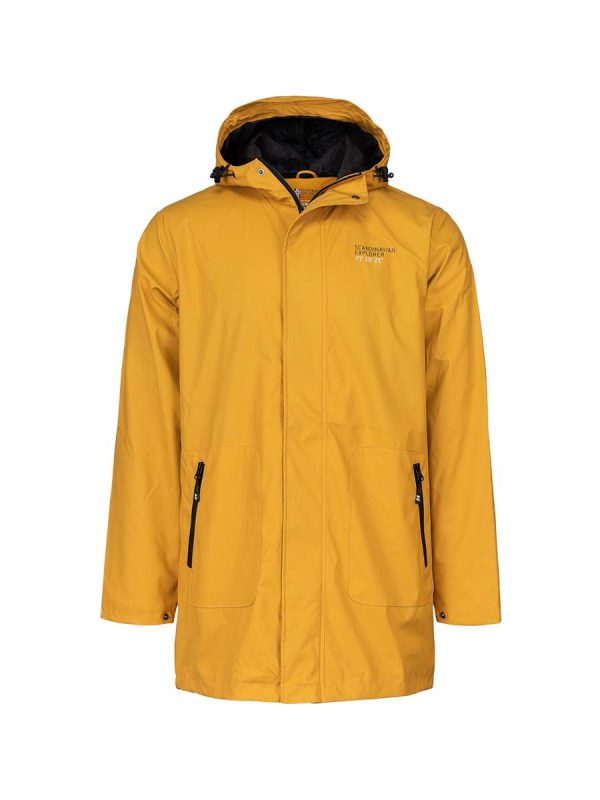 999,00 kr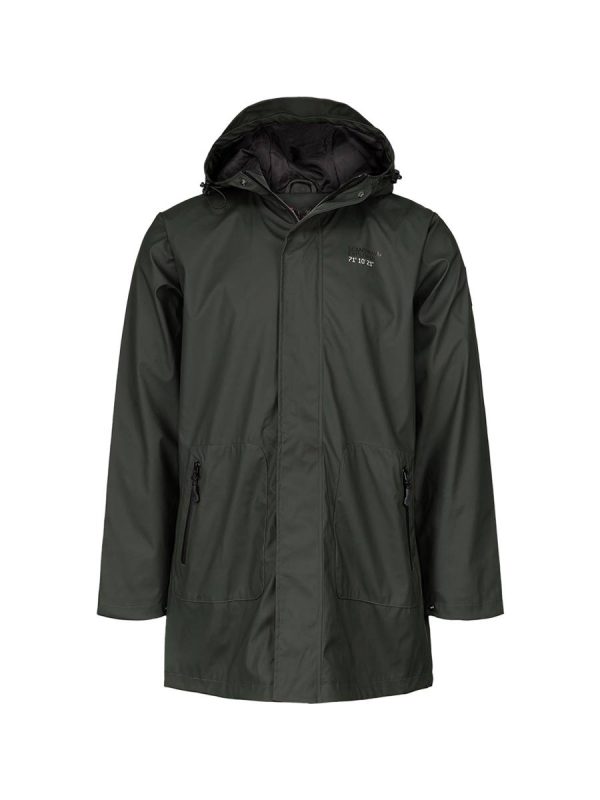 999,00 kr
Length and fit
You often forget how the jacket will fit while considering which rain jacket to buy. Instead, you often hear talk about the water column and breathability. But the fit is what determines whether you feel comfortable using your rain jacket and which activities it suits best. A shorter model is naturally comfortable to move around in, for example if you are hiking steep mountains and must lift your legs up high. These jackets can also be quite trendy. The disadvantage of short rain jackets compared to a raincoat is obvious. Your legs will get wet, no matter how high the water column.
Choose the right size
Do not buy a size too small! Rainwear should be more spacious than tight for it to work optimally. It is therefore better that you choose one size too big, than one too small.
Choose a rain jacket according to activity
Almost everywhere in the world, we need clothes that can withstand the changing weather conditions. Unfortunately, there is no standard answer to what type of rainwear you should choose. The easiest way is to look at what you are going to use it for. Set aside some time and think about the area of use, and for what activity level, so that you find the perfect rain jacket that suits you.
Stay dry with high quality rainwear
High-performance and functional rain jackets are both sporty and stylish, and they will keep you dry and comfortable during the rainy season. Not only will a good rain jacket keep you away from the rain and cold, but you will look fashionable and smashing in the sad rainy weather. Mall of Norway offers a wide selection of high-quality rainwear that balances function and fashion perfectly.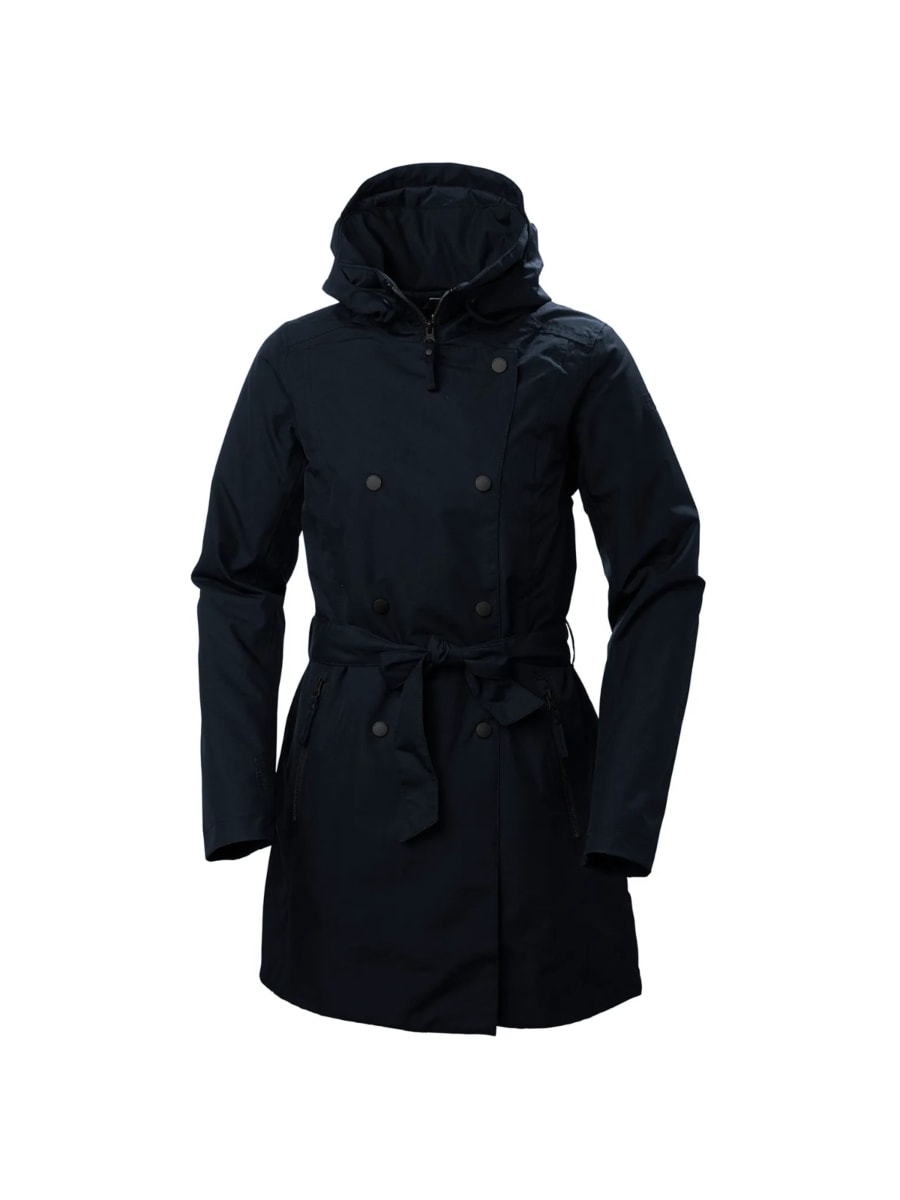 2.499,00 kr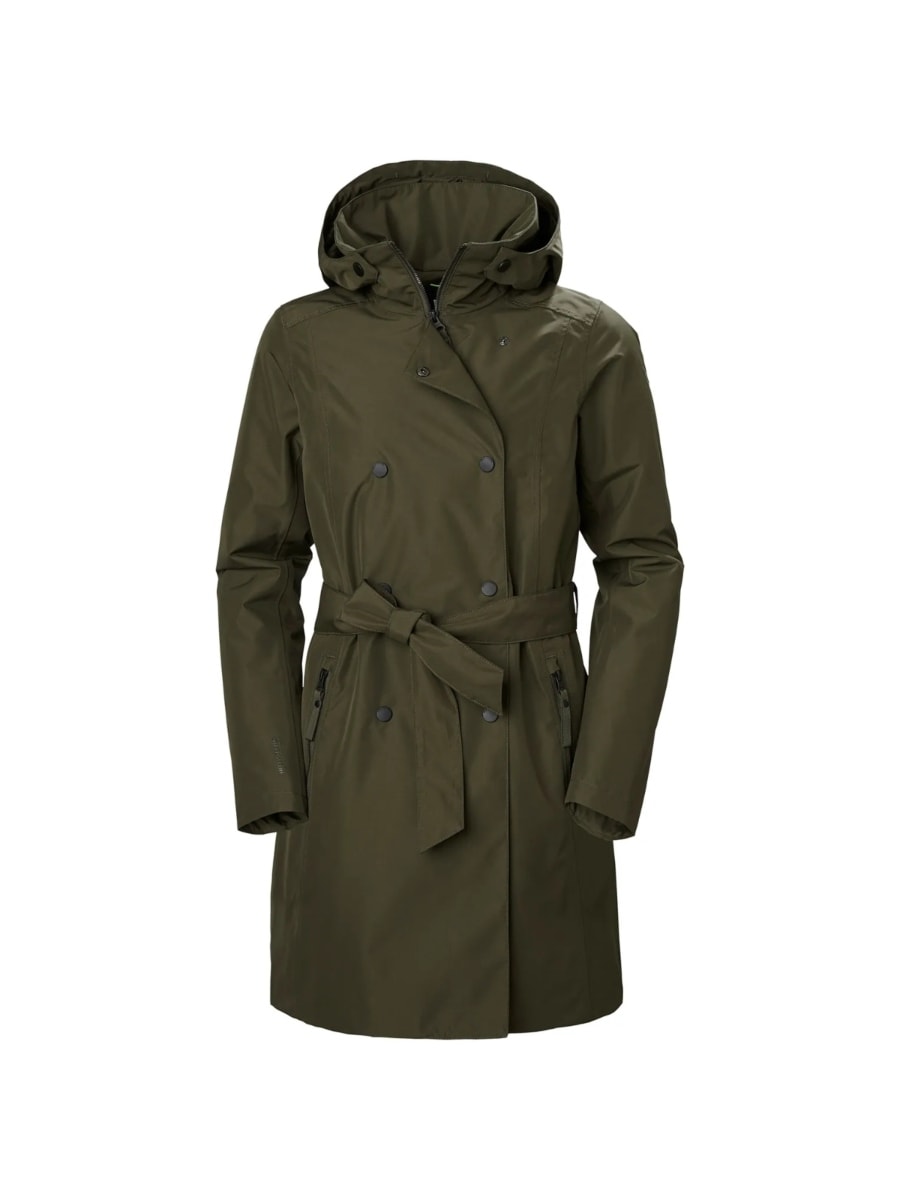 2.499,00 kr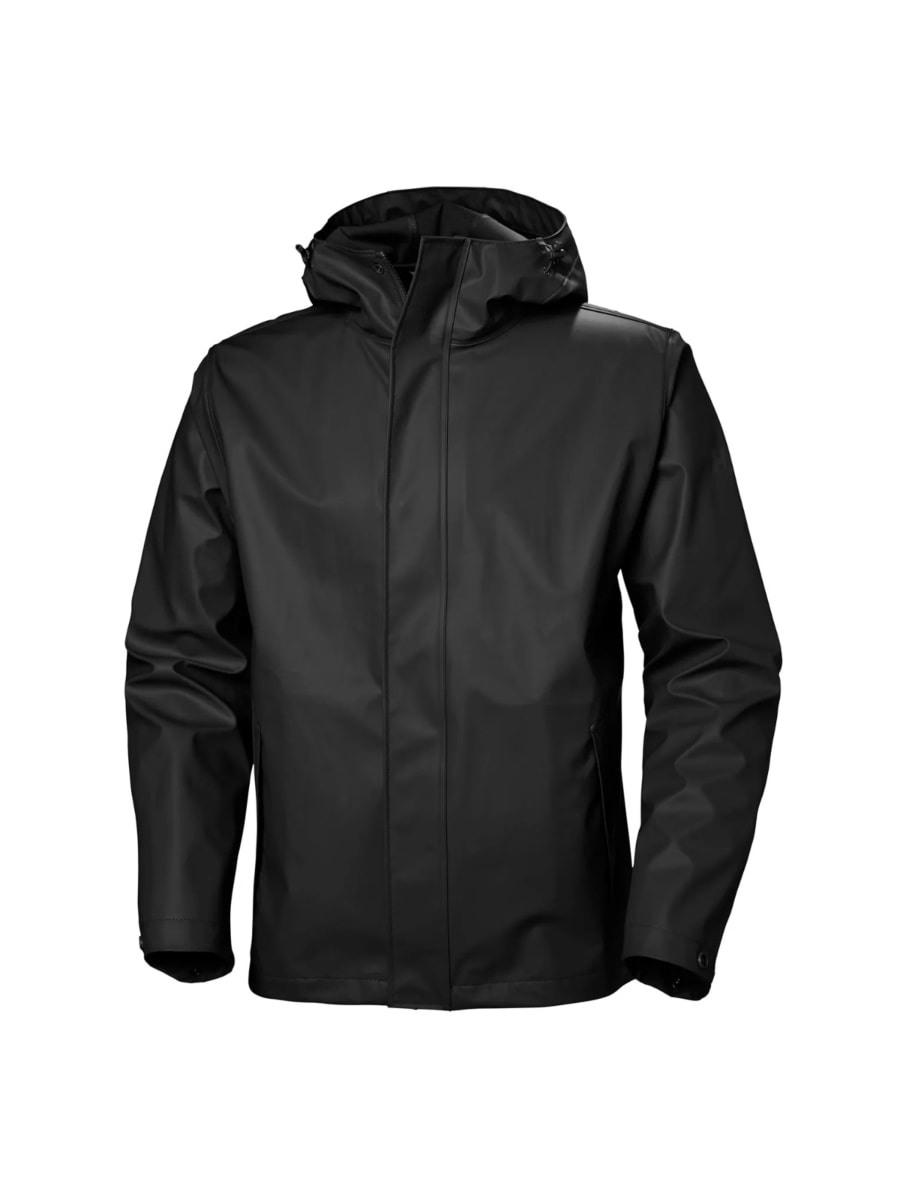 899,00 kr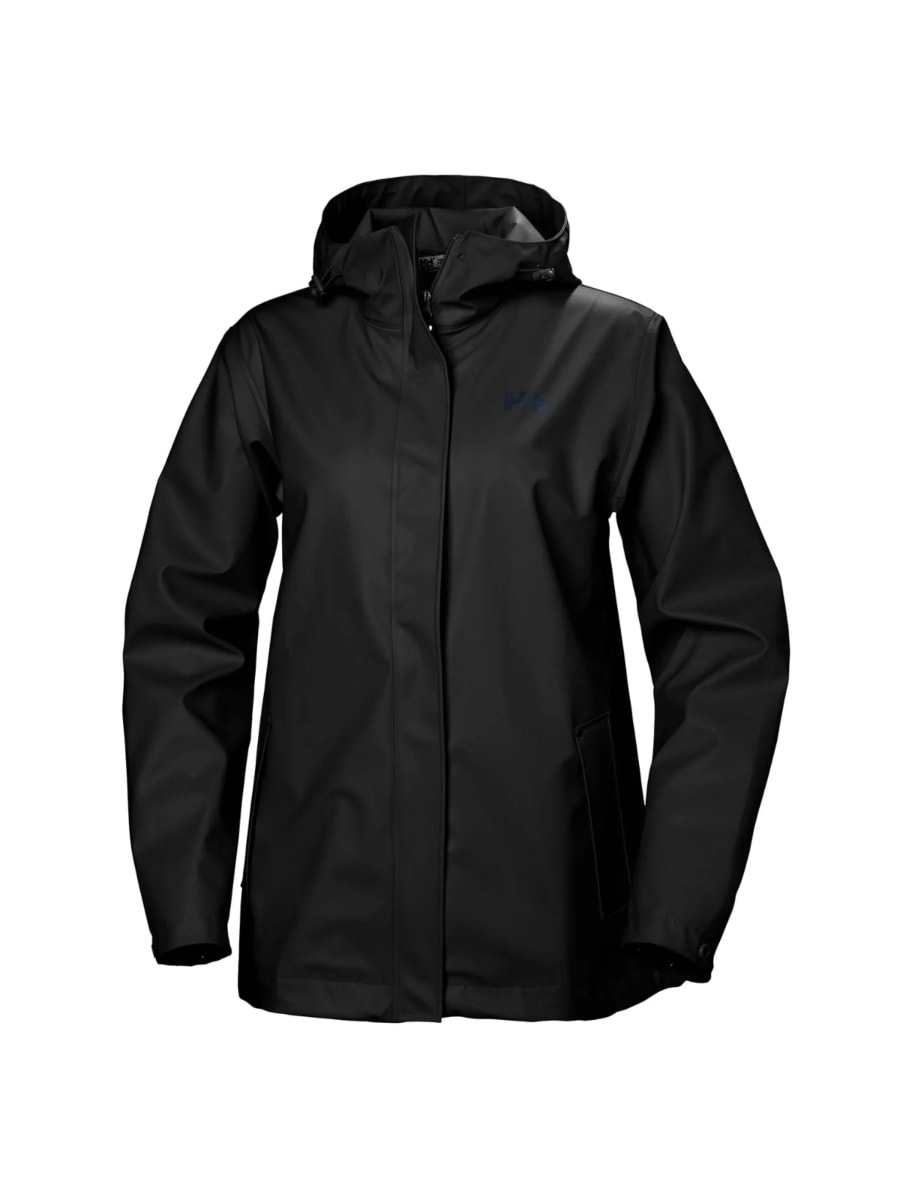 899,00 kr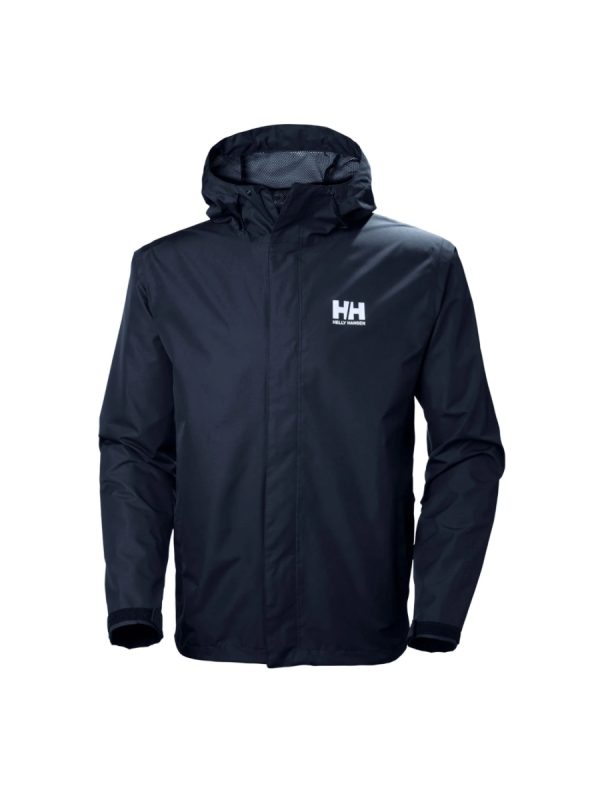 1.399,00 kr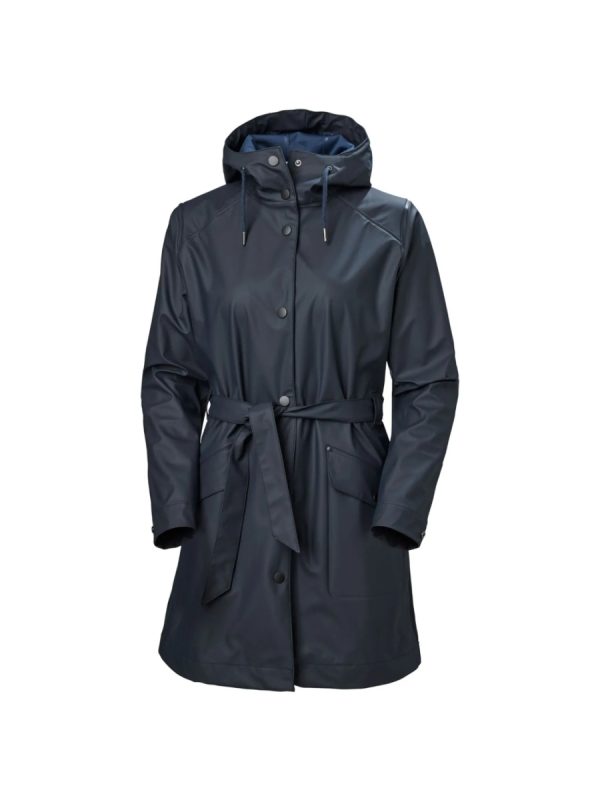 1.499,00 kr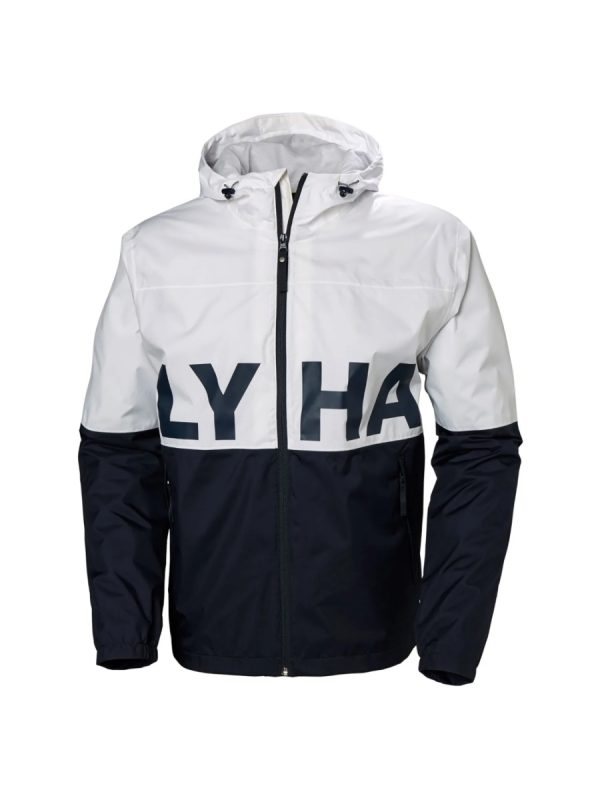 1.599,00 kr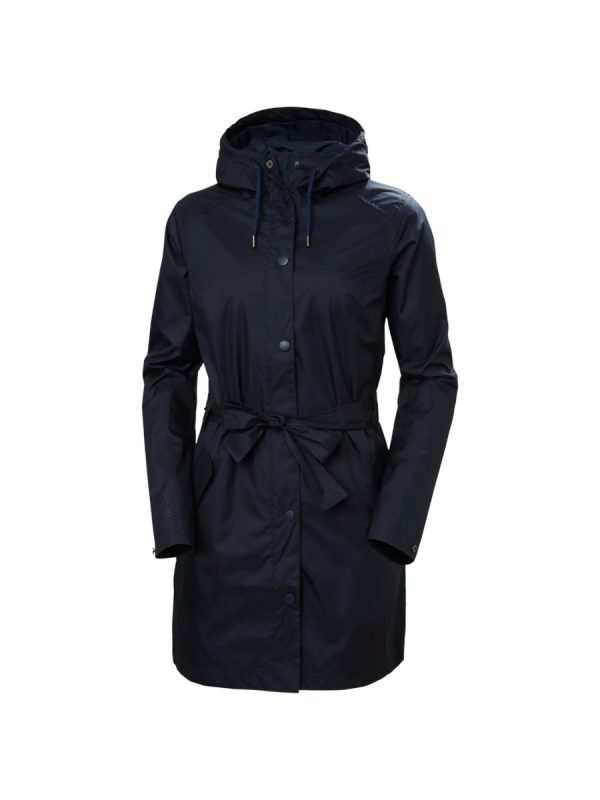 1.999,00 kr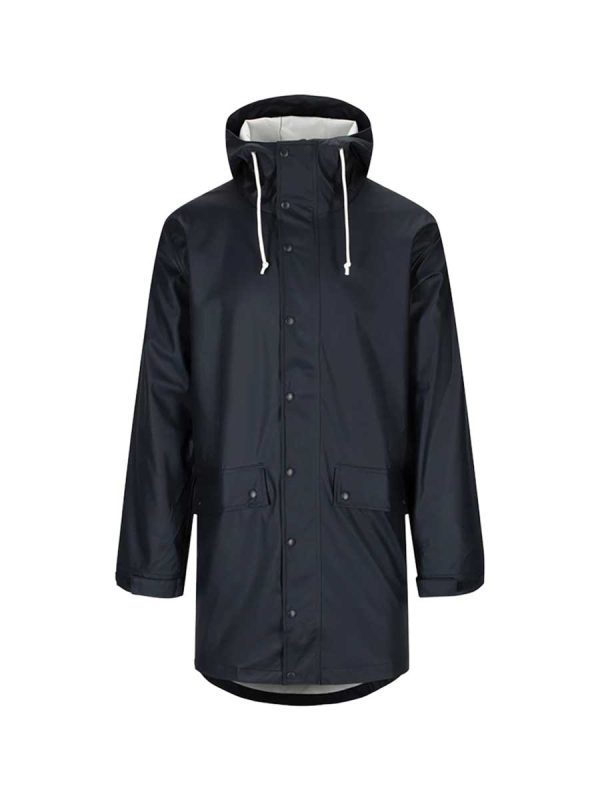 1.099,00 kr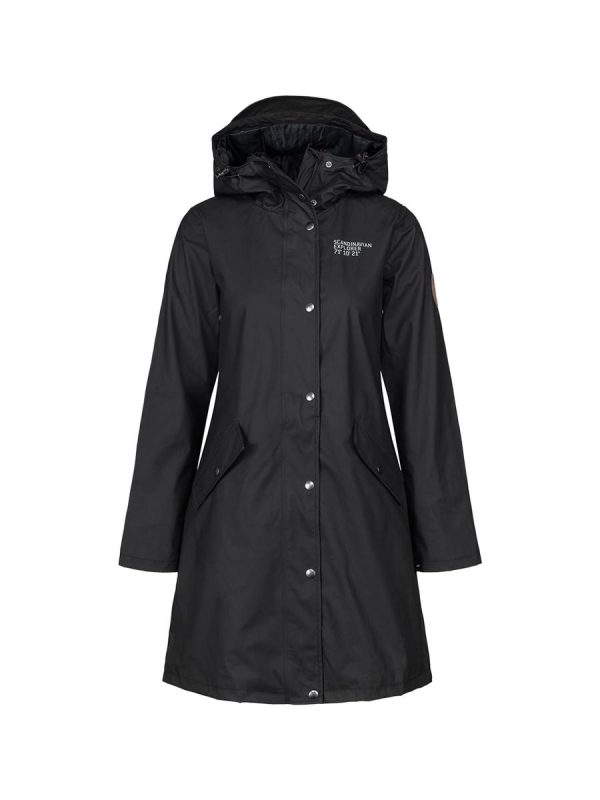 999,00 kr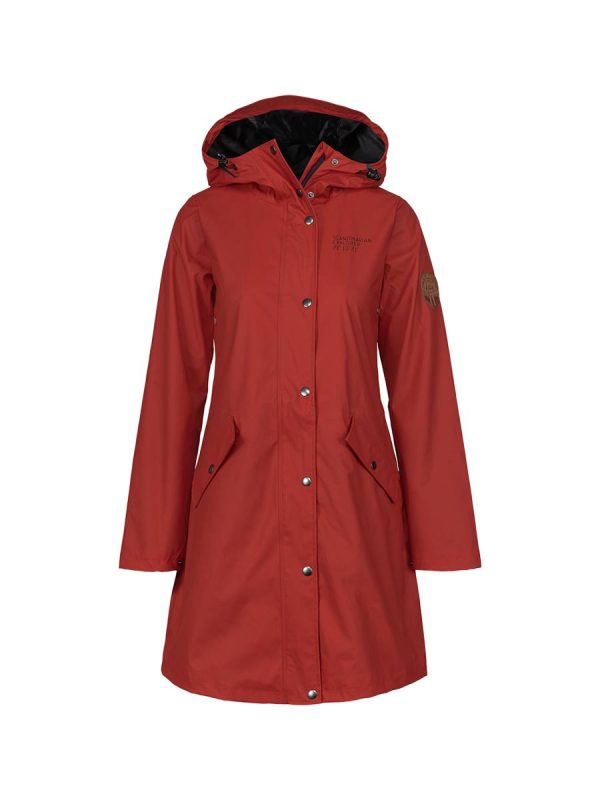 999,00 kr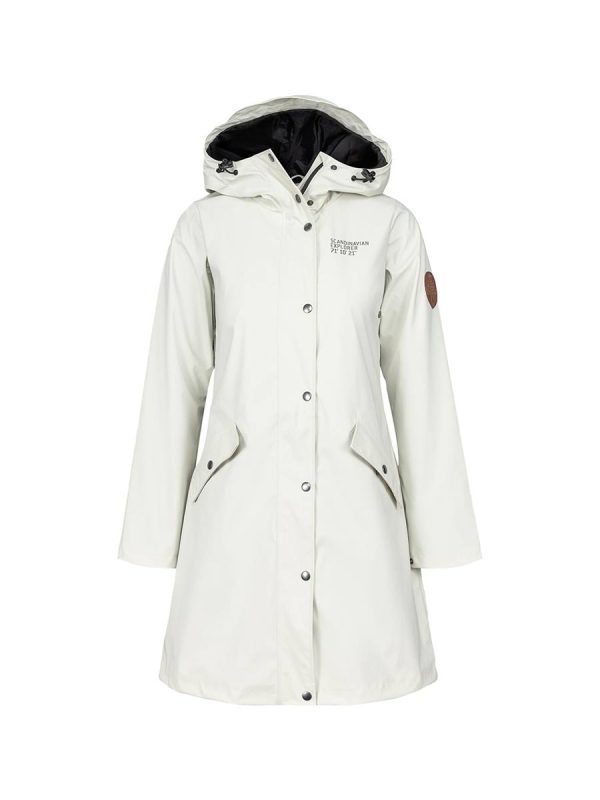 999,00 kr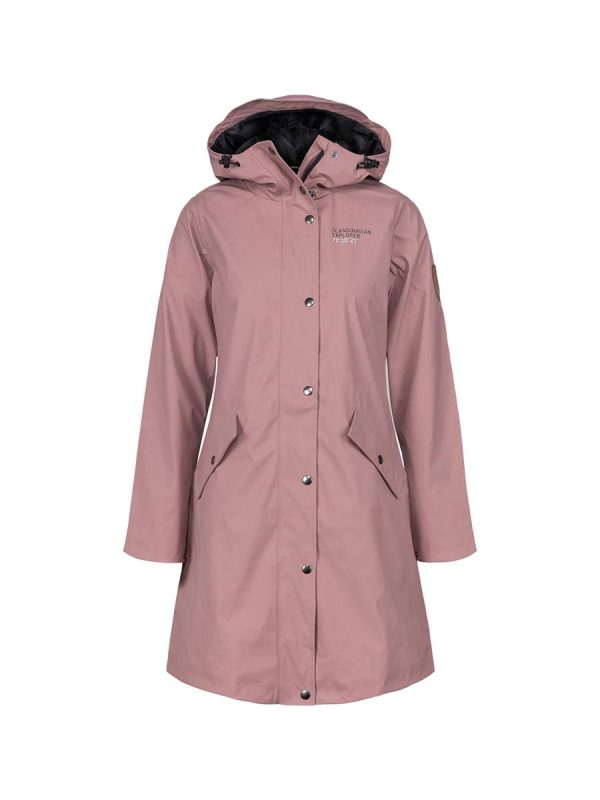 999,00 kr