About Norlender Knitwear
Norlender is a Norwegian knitwear factory and brand located on the west coast of Norway. They are a family-owned business that produce Norwegian knitwear and accessories made of wool. Their history dates back to 1927, and almost 100 years and three generations later, Norlender is one of the few remaining textile factories in Norway. With a strong determination to maintain high craftsmanship, Norlender Knitwear makes high quality garments with materials and designs based on traditional Norwegian knitwear.
History of Norlender Knitwear
The history of Norlender Knitwear dates back to 1927, when founder Ola Tveiten bought his first knitting machine. The Tveiten family lived on a farm far up in the mountains on the island Osterøy. With no road leading up to the farm, the newly bought knitting machine was brought up by a horse sledge assisted by many helpful neighbours. Business went well, and not long after they were forced to invest in more machines to fulfil the increased demand.
The factory soon outgrew their first production location, and the family expanded their business and built the first factory building next to the old farmhouse. The dark and hard years of World War II resulted in limited resources, and wool and knitting yarn was hard to get by. Businesses closed down all over the country, and the Tveiten family struggled to make ends meet. Eventually the war ended, everything got back to normal, and business was booming again. Today, the factory on Osterøy is run by the third and fourth generation Tveiten with a goal of continuing Norwegian knitting traditions and managing a sustainable textile production.
Norlender Knitwear is one of few textile manufacturers left in Norway, and the original Norlender factory is still operational to this day.
Norlender Knitwear products
Norlender Knitwear has been producing comfortable and durable wool garments for almost 100 years, with designs inspired by traditions and the wild Norwegian nature. They develop authentic garments that match contemporary requirements for comfort and style, mixing the traditional pieces with a modern flare. The product range consists of traditional sweaters, hats, beanies, scarves, mittens, gloves, and wrist warmers. The care and attention Norlender Knitwear is providing for their products ensures high quality knitted garments which gives comfort and will last for generations.
Norwegian Wool
Wool is an important part of Norwegian heritage and has been used for clothing for over 6000 years. Sheep farms in Norway are spread all over the country in diverse agricultural landscapes, and the sheep roam freely in the hills and mountains during the grazing season. They drink the purest water and eat the most nutritious food nature can offer, which creates healthy and robust animals with wool of phenomenal durability, resilience, and dazzling structure.
In recent centuries, wool has been used for knitting, weaving, and felting, and is the most used raw material in Norwegian folk costumes. Norwegian wool is known for long, strong fibers, high durability, good elasticity, and shine. It has little knots that hold the shape and form of the garments well over time. Norwegian wool textiles have a long lifespan, which means that the material has the lowest environmental impact, and the knitted pieces can be inherited for generations.
The natural thermal property of wool makes Norlender Knitwear products perfect for outdoor activities, they breathe well, are temperature-regulating, moisture-absorbing, and odour resistant.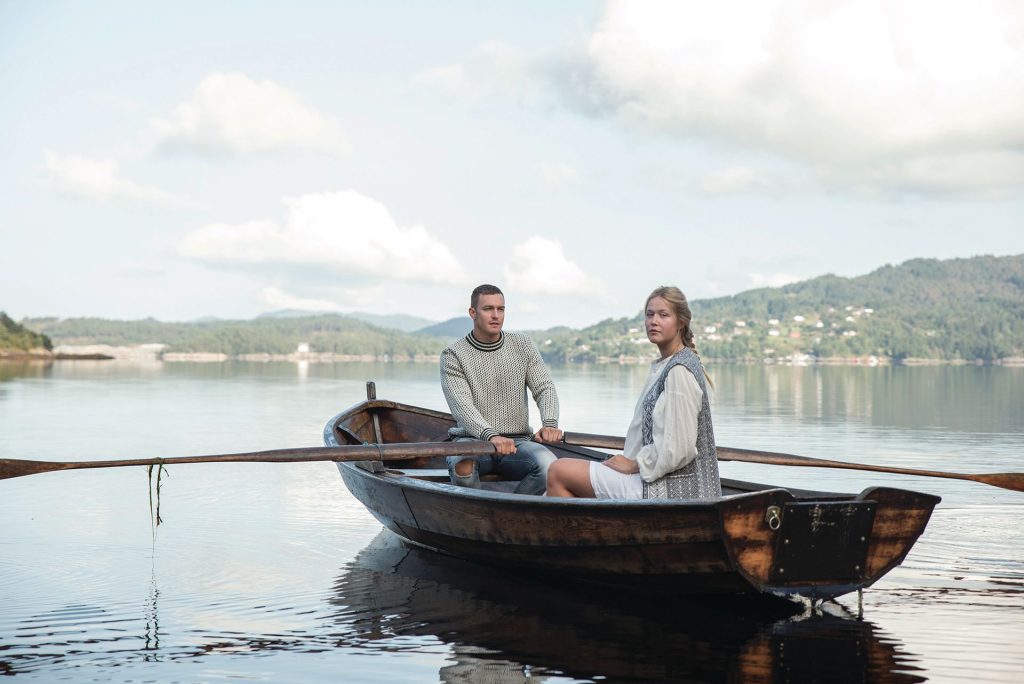 Traditional patterns
The products of Norlender Knitwear are based on traditional patterns that are deeply rooted in the rich Norwegian knitting culture. Throughout the ages, Norwegians have knitted and decorated wool sweaters with advanced multi-coloured patterns, beautiful woven ribbons, and tin clips. You will find all these elements in different variations in the Norlender Knitwear product line. This is especially reflected on the authentic sweaters, Vinje, Narvik and Osterøy, which are covered with traditional patterns such as lice pattern and selburose.
Islender sweater
The classic, warm knitted sweater "Islender" is today one of the hottest garments in the fashion scene. It may have been associated with lumberjacks and fishermen decades ago, but it is more popular now than ever. The sweater made its big comeback during the summer of 2021 and is called the "IT sweater" by fashion editor at ELLE Norway, Petra Middelthon.
The warm and robust sweater is classically knitted with white as the base colour and black/gray squares with a lice pattern. Recently, it has been modernized in all the colours of the rainbow. It is known to keep you warm and protected, and is extremely durable, which makes it the ideal garment for the Scandinavian fast changing climate. This sweater will never go out of style and is a functional investment that will last a lifetime.
The Island sweater from Norlender Knitwear is based on the traditional Norwegian Islender and is one of their best-selling products. If you want the fashionable Island sweater in the classic colours, or a more modernized colour variant, you can find a wide selection of traditional sweaters from Norlender Knitwear in the Mall of Norway online store.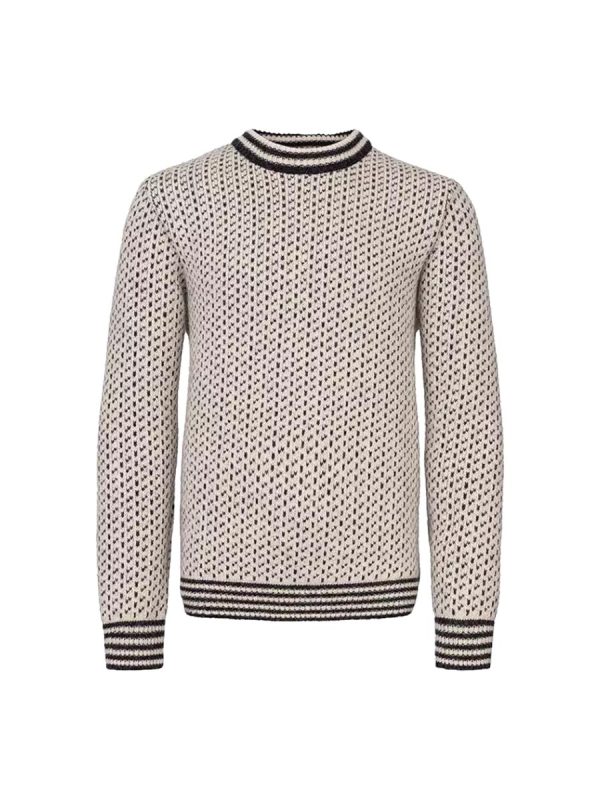 2.179,00 kr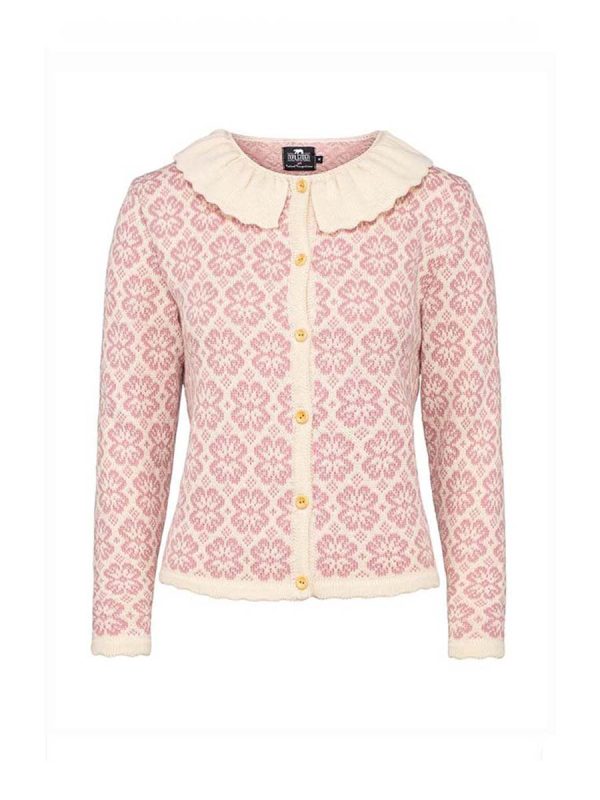 2.339,00 kr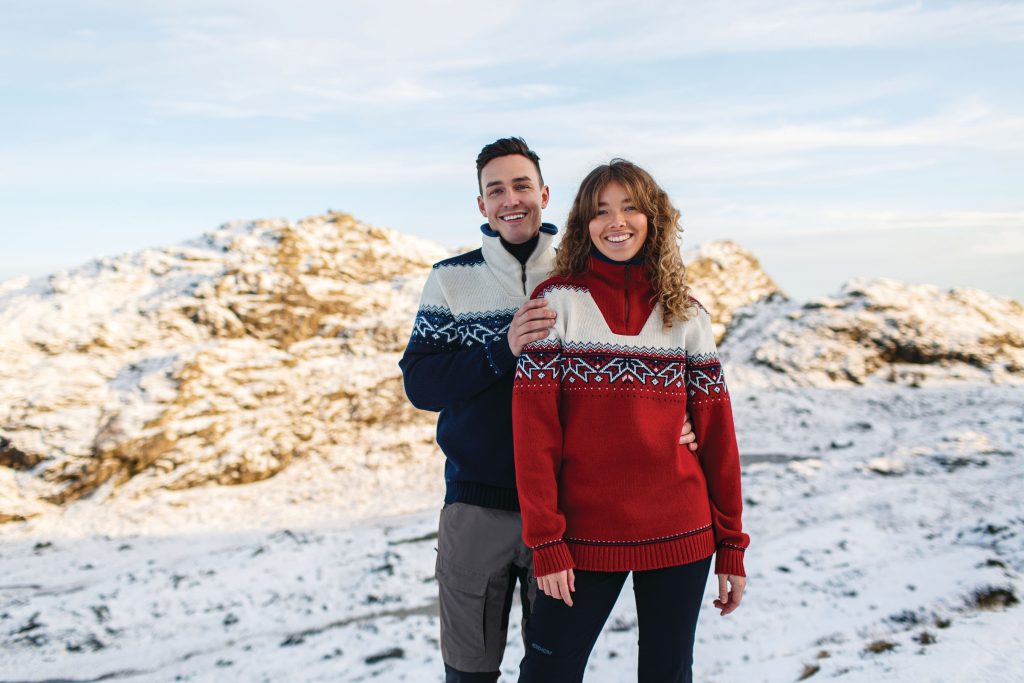 Norlender Knitwear and Norwegian Nature
Norwegian nature has become a world phenomenon, a country of intense beauty, with famously steep mountains and deep fjords carved out and shaped by an ancient ice age.
People from all over the world travel regularly to Norway to experience the extremely picturesque nature the country has to offer. Norwegian nature is in fact among the best preserved in the world, as it is largely untouched by cultural landscapes. The snowy mountains, deep fjords and the beautiful aurora borealis dancing across the pitch-black sky, characterize the beautiful kingdom.
Norlender Knitwear is inspired by the wild and untouched Norwegian nature. Some of their products are influenced and named after Norwegian places, like Spitsbergen, Fanafjellet, Hitra and Svalbard – famous for their unique nature. Norlender Knitwear is proud to offer an all-Norwegian product with comfortable and versatile wool garments that will keep you warm and pleasant when you're out exploring.
Online Store
You can find a wide selection of Norlender Knitwear products in our online store. Every item in the online store is presented with a detailed picture. Choose colour and size, add to cart, and order. The prices include custom fees, tax and VAT. Mall of Norway has international express shipping with DHL and can deliver to anywhere in the world.
FAQ
What products does Norlender Knitwear sell?
Norlender Knitwear product range consists of traditional sweaters, hats, beanies, scarves, mittens, gloves, and wrist warmers.
Where can I buy Norlender Knitwear products?
You can find their products at the Mall of Norway online store and have them delivered to your doorstep anywhere in the world.
What material does Norlender Knitwear use in their clothes?
Norlender Knitwear uses Norwegian wool in over 70% of the knitting range. In the remaining garments that are finely knitted, they use European yarn. They also use 100% Merino wool in a variety of styles for a softer and more luxurious feel.