Before heading out on a hike, whatever the season might be you have to think about how to dress. To stay warm and dry is one of the single most important goals for the trip, so that you can enjoy every single minute of it. What kind of clothing material to wear and how to wear it while hiking is essential for a successful and smooth hiking experience.
Follow some simple rules for how to dress while hiking
It is not always easy to plan a hiking trip, so we want to show you why "wool is gold" all year round, and why it is so important to dress in wool when you go hiking in the mountains. The clothes you wear should of course protect you from the weather and wind, but they should also ensure that you maintain the right body temperature and do not get too hot or sweaty. If you follow some simple rules for how to dress, you will have a higher level of comfort during the trip and at the same time stay dry and fully guarded.
Wool has unique properties
The right choice of hiking clothes is basically about choosing clothing that regulates the body temperature correctly, so that you do not get too hot or too cold. A common mistake is that people start the trip by wearing too much clothing, making them sweaty and warm at once. Wool is by far the best material to use to regulate your body temperature, if it is too hot, wool is airy enough to ensure that you do not get damp. Wool also has an incredible ability to insulate and is breathable, so even if you get wet, the material will keep you warm. Wool also contains lanolin and is naturally odor-inhibiting and bacteria-inhibiting, which means that the material is self-cleaning, and the smell of sweat does not stick in the garment. Therefore, you do not need to wash the garment so often, just air it well. For that reason, it is perfect on hiking trips. You can pack lighter and save space, giving more room for a nicer lunch or a fishing rod. All these properties make wool very suitable for mountain hikes and will protect you regardless of the weather conditions.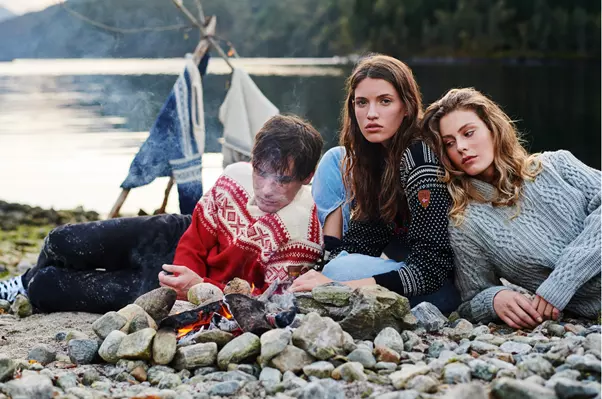 Three-layer system
When you are hiking the mountain, you need to protect yourself from the weather elements. By dressing in several layers, you will create air between the garments, which provides good insulation and warmth more easily. It is therefore much better to wear several thin layers than to wear one thick garment. The clothing depends on the weather, temperature, and the level of activity, so it is important to plan well before embarking on a proper mountain hike. The three-layer system will keep you dry and warm: a base layer for removing moisture, a mid-layer to keep you warm, and an outer layer to protect you from the elements.
Layer 1: base layer to remove moisture
The most important task of the base layer is to keep you dry by ensuring that perspiration is drawn away from your skin and body. Choose breathable, quick-drying materials that allow you to stay dry and warm during your hike by quickly wicking away perspiration. Wool has a high insulation capacity and regulates the temperature extremely well. When choosing wool as the base layer for the mountain hike, it is essential that you choose a thin and comfortable wool garment that does not itch and fits snugly on the body, so that you take advantage of the wool's properties. Wool is the ideal partner for any mountain hike!
Layer 2:  mid-layer to keep you warm
The mid-layer should keep the body isolated and warm. Fleece and wool are good materials for hiking, as they have the advantage of protecting from the cold even when the garment is wet, but also of transferring moisture to the outer layer and drying quickly. When we go hiking in the mountains, the activity level is quite high, making it easy to sweat. Even if you go on a shorter hike, you should choose a warm wool sweater or fleece sweater, and if possible, bring an extra mid-layer item of clothing in your backpack. This is recommended if you are going on a longer hike, as the mid-layer can become damp. A warm and comfortable sweater is beneficial when you stop to eat lunch or set up camp.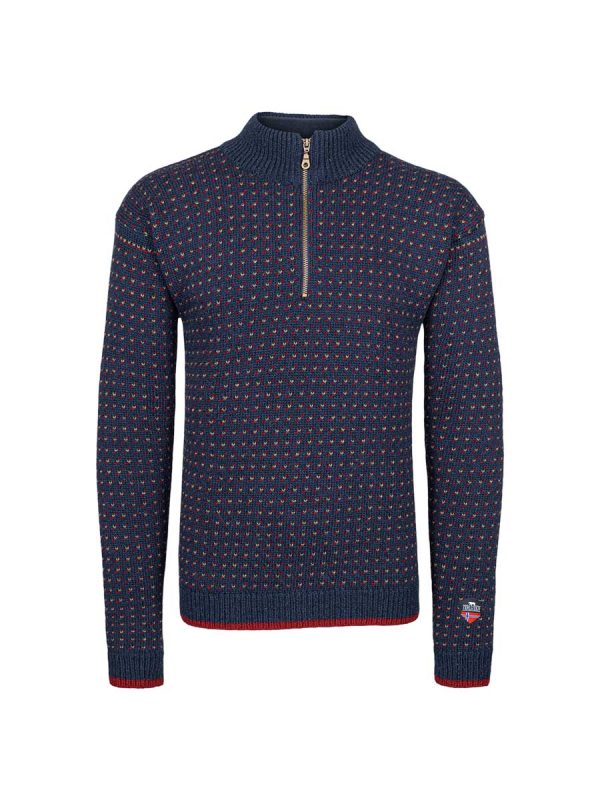 2.499,00 kr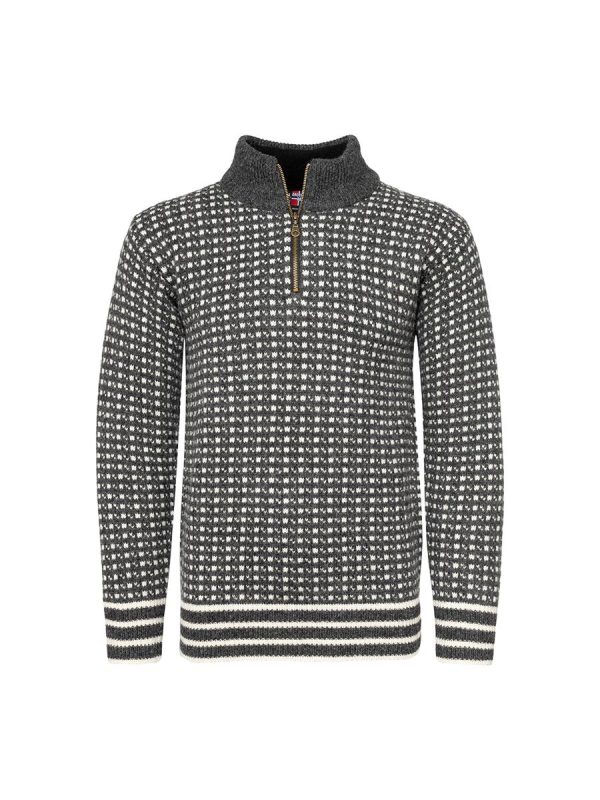 1.089,00 kr
Layer 3: outer layer to protect you from the elements
The outer layer must provide protection against wind, cold and precipitation, and is intended to insulate and keep you dry, so you can enjoy your hike while staying warm but still allowing perspiration to migrate outwards. A softshell jacket or quilted jacket, depending on weather conditions, is recommended. It is great to choose a softshell jacket with a high-water column and that it has options for ventilation so you can get air through if needed.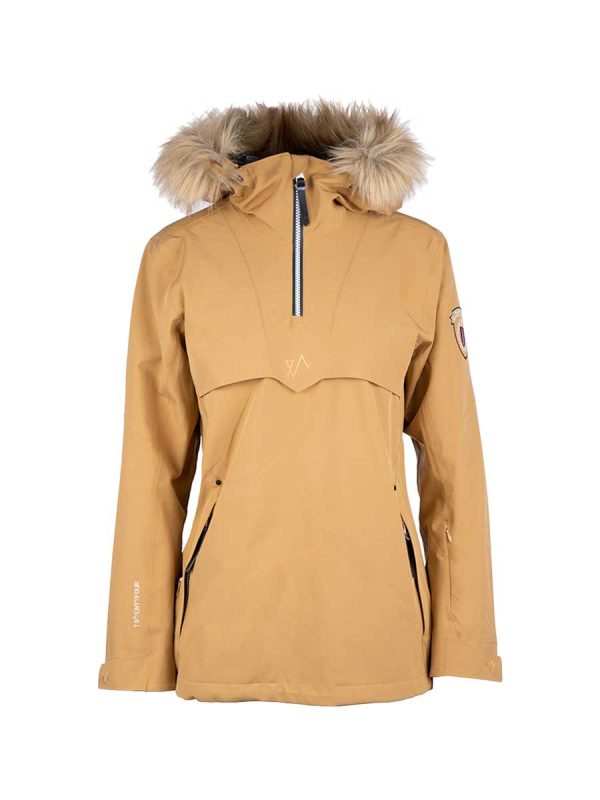 1.699,00 kr
Cover your head!
80% of the body's heat dissipates through the head and our body prioritizes blood flow through the brain. If the head is kept warm, it consumes less energy to keep the rest of the body warm and allows it to be well supplied. A good and tight-fitting hat is essential in the mountains, regardless of the season. The hat should preferably be in materials that do not retain moisture, so a tightly knitted hat made of wool is perfect for a mountain hike where the wind can be quite strong.
Keep your hands warm
Even on hot summer days, it is a good idea to bring mittens or gloves in your backpack so that you can protect your hands from both moisture and cold. Choose gloves and mittens made of wool, preferably lined with fleece, for extra good protection in the colder winter months.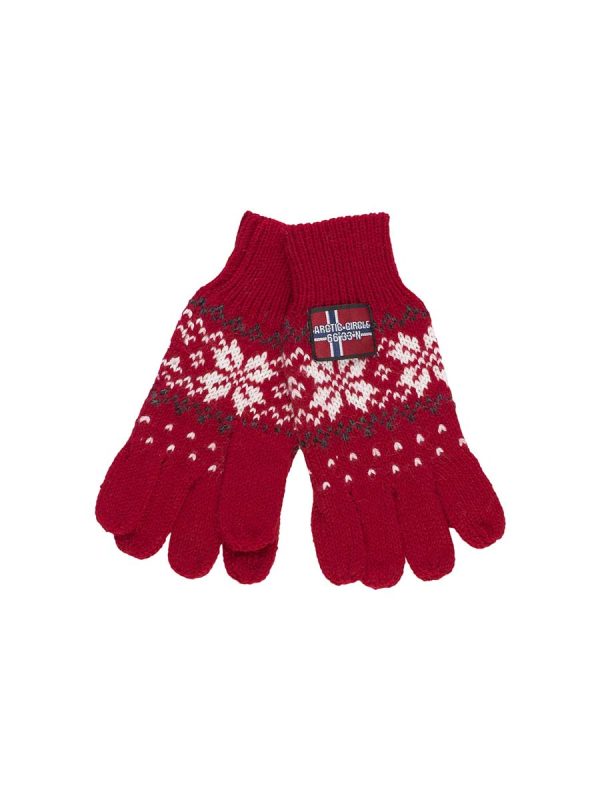 299,00 kr
149,00 kr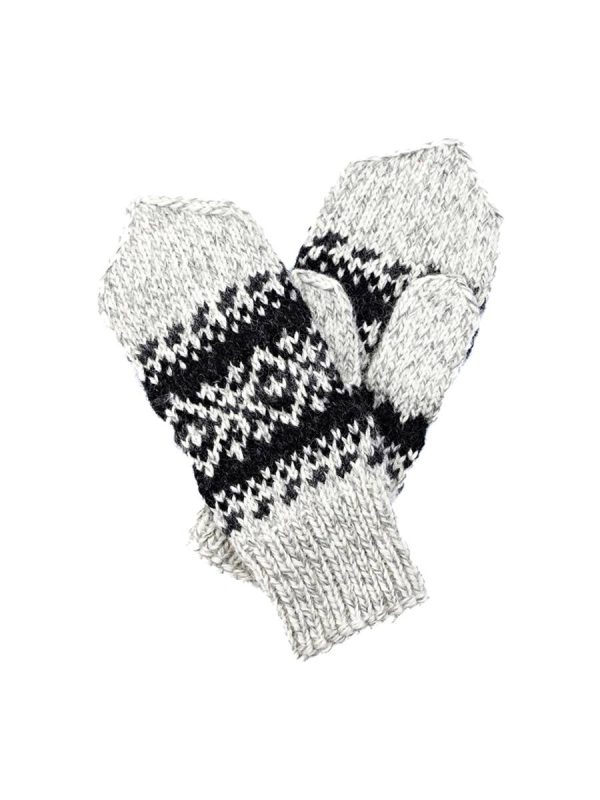 449,00 kr
Keep your feet dry and protected
The feet are very exposed to low temperatures, and it is extremely important to keep them dry during the mountain hike. With dry feet, you will reduce the risk of being cold and chilled. Wear socks made of wool or wool blend that will insulate and transport moisture away from your feet. If you use double socks, you also reduce friction against the foot, and you will avoid chafing. Choose thinner wool socks during the summer season, so that your feet can breathe well while you are hiking up the mountain.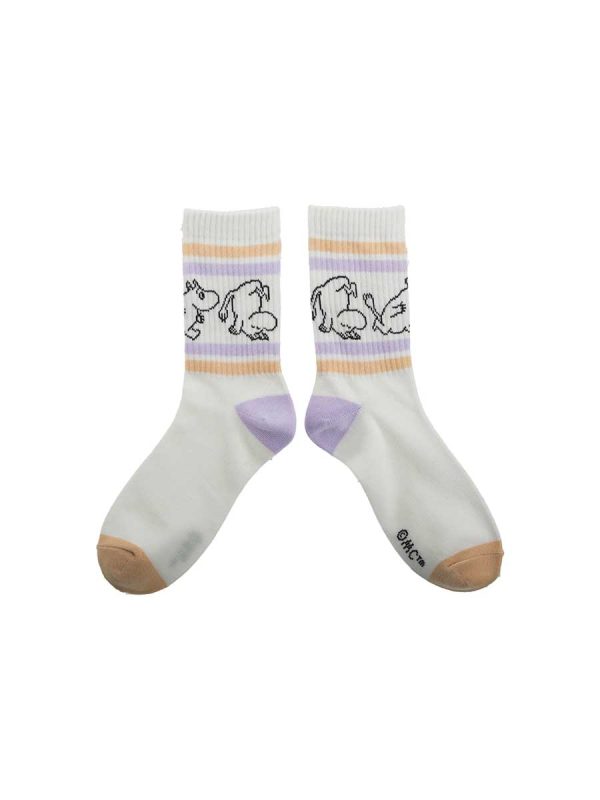 139,00 kr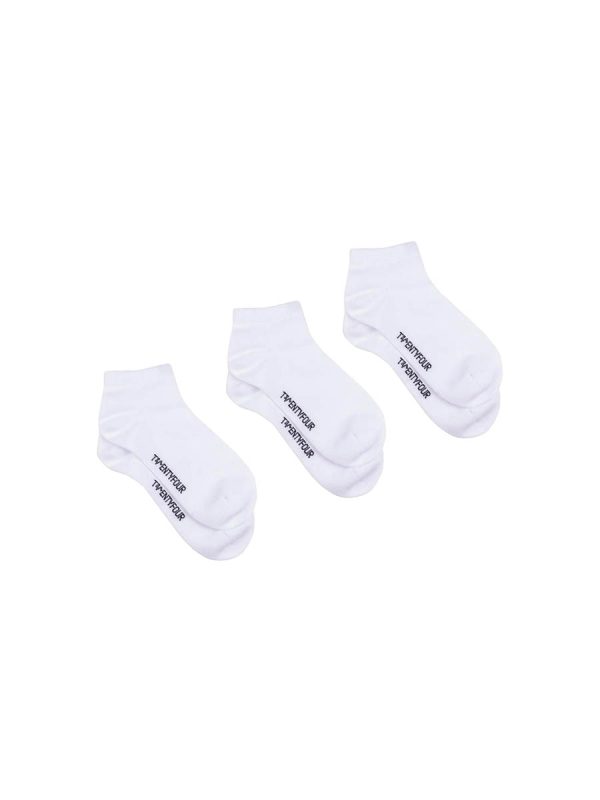 149,00 kr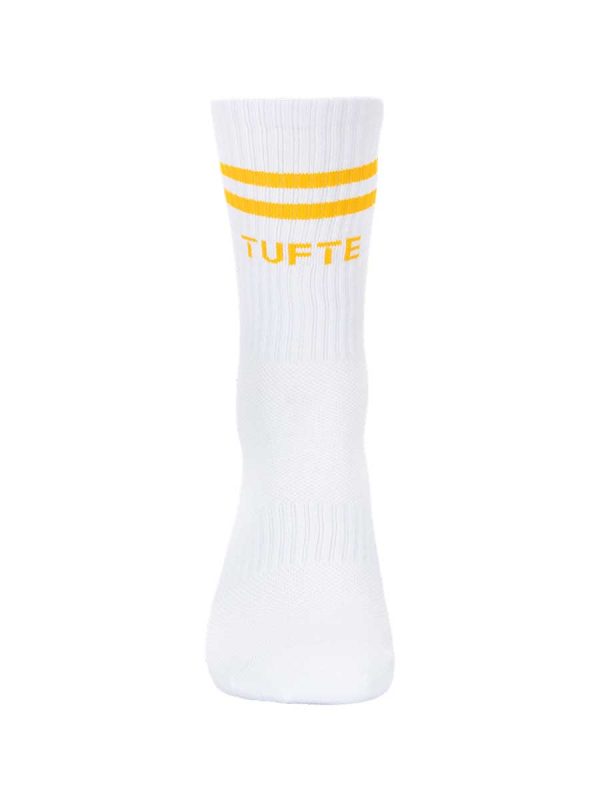 99,00 kr
Remember that the 3-layer system needs to be adapted to the condition and the intensity of your activity. Wool is by far the best material to use as the base layer, and this garment should have a snug fit. Make sure that the mid-layer and the outer layer has a looser fit so that it provides space for air between the garments. This provides much better mobility and comfort for you while hiking. If you dress properly, you do not have to worry about the weather changing and you can just enjoy your trip. Enjoy nature, enjoy the weather, and enjoy the trip!